Google+ APK code reveals Events, Games, and themes may be on the way
1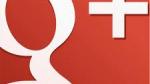 Google+ has seen a number of improvements recently especially in the UI of the mobile apps, and the general consensus is that a lot of that can be attributed to the short stint that
Kevin Rose
had on the team, and now there are even more features could be on the way. Google isn't even trying all that hard to hide them, as they are listed pretty clearly in the new Android APK code.
First, there were reports that Google Calendar had snippets of code referring to coming G+ integration, and now it has been found that there is an "Events" feature that is all ready for launch hidden in the Google+ app code. It's unclear exactly how the Events feature will work, but it does seem to have Google Calendar integration (not surprising), and have options to see a history of events, upcoming events, and create new events. There may be tie-ins to the new Local feature found in G+ and
Google Maps
as well.
Additionally, there are small bits of code that point to possible theme support coming to Google+ mobile, and maybe even better is support for Google+ games in the mobile app. Right now, Games is nothing more than an item listing in the code, so that may not be coming any time soon.