Google hires Kevin Rose
4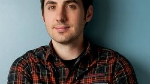 Kevin Rose has been something of an Internet icon since the start of the Web 2.0 trend. Rose has been the co-founder or founder of a number of ventures including Revision3, Digg, Pownce, and Milk. The products born from Rose's companies have spanned the gamut from Internet TV, socially curated news, micro-blogging, and even product ranking with his
Oink app
. And now, starting Monday, Kevin Rose will be a Google employee.
The report says that Google will not be explicitly purchasing Rose's latest company, Milk, which killed off Oink, its only app, just yesterday. Rather, Google will be hiring Rose as well as a few key people from the Milk team. Given the products Rose has been a part of before, it is hard to say what his role will be at Google, although he could certainly help out in YouTube, News, Google+, or Android. Whatever his role, this is a big hire for Google, because not only can Rose help build products, but he will instantly be one of the more media friendly faces at the company.
Rose has been a pretty big Google fan over the years, even officially forwarding his personal domain KevinRose.com to his Google+ page because he claimed the site gives "more (real-time) feedback and engagement" than he ever got from his blog. As yet, there have been no comments from either Google or Rose about the hiring.