Goldgenie's 24K gold-plated HTC One M9 costs a whopping $2,560
9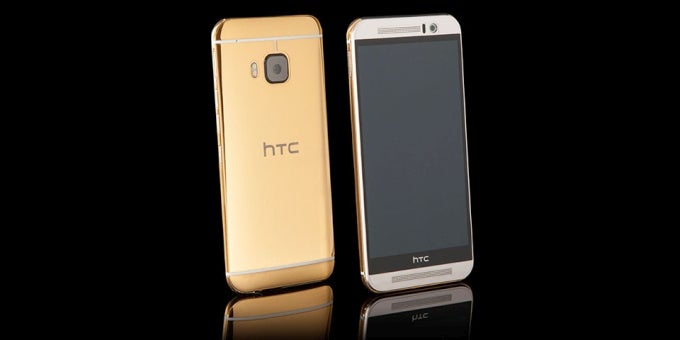 Goldgenie, a company that specializes in customizing premium smartphones with gold and platinum finishes, has just launched a 24K gold-plated version of the
HTC One M9
, the latest flagship smartphone from HTC. As you can probably imagine, the price is prohibitive if you're not the rich type.
Just how expensive you ask? Well, it turns out that buying a 24K gold-plated HTC One M9 from Goldgenie will set you back $2560. Before Goldgenie starts working on applying a gold finish to a stock HTC One M9, you'll have to place a $1,280 deposit first.
A gold-plated HTC One M9 cannot be possibly shipped in the manufacturer's usual and rather mundane retail box, which is why Goldgenie will ship the handset in a luxury box with a "Cherry Oak" finish. As an added bonus, the company will also install Total Armour Protection on the handset.
If you already own an HTC One M9, Goldgenie can also take your handset, cover it in luxury gold, and then send it back to you, all for the price of $1,332.45. Interestingly, this means that Goldgenie will sell you an HTC One M9 (before plating it in gold, that is) for the rather high price of $1,228. Then again, if you're willing to part with this kind of money, you probably won't mind the premium that Goldgenie imposes on the smartphone.
Goldgenie is a UK-based company, but it can ship gold-plated HTC One M9 handsets worldwide. If you want a gold-plated smartphone but you're not much of an HTC fan, you might want to check out other gold-plated smartphones that the company is currently selling, such as the Apple
iPhone 6
or the Samsung Galaxy S6.