Gmail for iOS now features phishing warnings
1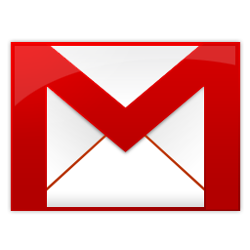 Gmail for iOS will now alert users whenever a link appears that seems, well, suspicious. The suspicious link warning will come in the form of a box that states how the link leads to an untrusted site. Another warning from Google provides the perfect definition of a phishing scheme and says, "The site you are trying to open has been identified as a forgery designed to trick you into disclosing financial, personal or other sensitive information." If either box appears before you click on a link, your best bet is to stop in your tracks and do not proceed.
Google originally offered the anti-phishing protection with the Android version of Gmail earlier this year. The iOS version of Gmail will offer this feature regardless if the user is rocking an Apple iPhone or an Apple iPad.
Phishing is a serious problem for those who handle any of their finances online. By sending fake documents to holders of online financial accounts, those behind the phishing attempt are trying to get account holders to spill the beans on personal information (like passwords, account numbers, mother's maiden name, etc.) that can be used to get into a protected account. The first warning sent from Google reveals that a link in question leads to an untrusted site, and then asks if the user wishes to proceed. If there is a click on a link that Google
knows
is dangerous, a different warning will tell users not to visit the original URL address. Check out images of the warnings by clicking on the slideshow below.
source:
GSuiteUpdates
via
SlashGear