Gmail concept renders look amazing
21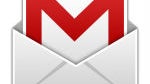 More often than not when we see concept renders made, they are for hardware like the next Apple device or the next Nexus device. The rare time we see a software concept render, it is usually for some way that Apple could finally change the iOS UI. So, when we saw that someone had done a concept render for the Gmail app on Android, we were intrigued. And, it turns out we were right to be interested, because the concept designs are pretty amazing.
The renders were made by Paul Burke who is a designer and developer with Touch Labs, a company that creates Android apps for clients (which includes the Associated Press). Burke says that it took him "months" to make these designs in his free time, and the effort certainly shows. The designs have the look of a Google app, with the side navigation pane that is becoming more and more common, as well as some very nice details. Our favorite are the quick access icons in the message list to get at attachments and event invitations.
We'd love to see more cool software concepts out there, especially if they have as much attention to detail as these. These renders may not have anything to do with Google, but maybe some designers in Mountain View will take notice.