Global smartphone market grew 28.6% in Q1 2014 year-over-year, says report
7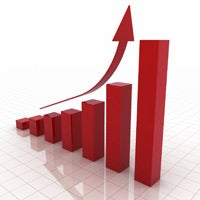 According to preliminary data from IDC, a market research agency, the global smartphone market experienced a slight decline in sales in Q1 2014 compared with the previous quarter, Q4 2013, yet it still grew 28.6% year-over-year. The agency says that some 281.5 million smartphones got retailed worldwide between January 1 and March 31, which is 2.8% less than the previous quarter's sales of 289.6 million devices. The previous quarter's results also surpassed IDC's expected worldwide sales of 267.2 million smartphones, which were
5.3
% less than the actual amount.
As a whole, 448.6 million handsets (both smartphones and feature phones) got shipped during the first trimester of the year. Yet again, this is less than the 492.8 million devices that got sold throughout Q4 2013, but still a tad higher than the 431.8 million handsets shipped back in Q1 2013. IDC also reveals that 62.7% of all mobile phones that were sold in Q1 2014 were actually smartphones.
"The first quarter of the year typically brings sequential retrenchment from the holiday spending of the previous quarter"
Not surprisingly, Samsung holds the crown among all manufacturers during Q1 – the tech giant from the Far East sold 85 million smartphones and 23.9 million feature phones. This means that the manufacturer held the lion's share (24.3%) of the mobile phone market on a global scale. Impressive, yet a little lower than the company's share of 25.3% just a year ago. Samsung's share of the smartphone market dropped a little, too – it was 30.2% in Q1 2014, whereas the company accounted for 31.9% of all smartphones sold in Q1 2013.
Its most prominent rival, Apple, has also seen increased device shipments during Q1 2014. Cupertino
sold 43.7 million smartphones
throughout the period, a 16.8% increase in comparison with Q1 2013. Still, just like Samsung, Apple experienced a slight drop in its market share – it was 15.5% this quarter, a tad lower than the 17.1% of the market the company had a year ago.
Huawei with 13.7 million, Lenovo with 12.9 million, and LG with 12.3 million smartphones sold complement the list of companies that shipped the most smartphones in Q1 of this year. Just as we told you a while ago, Q2 and Q3 of the year are expected to be
especially successful for LG
, which is about to say "basta!" to
all rumors
and announce its next flagship, the
LG G3
.
What's really curious is that the combined sales of all smartphones, manufactured by Apple, Huawei, Lenovo, and LG can't surpass Samsung's overall shipments. The four companies collectively retailed roughly 82.6 million devices, and as we already said, Samsung sold 85 million smartphones. Whoa.
Solely judging from Q1, IDC expect a record-breaking year for smartphone sales and predicts that up to 1.2 billion units will be retailed globally by the end of 2014. Only time will tell.