Gingerbread set to arrive in the next few days
5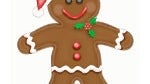 There is no fire without smoke and by all accounts, it seems like Gingerbread is set to arrive in the next few days. First, we all saw a giant
Gingerbread man
who landed on the Googleplex platform. Then, we told you how you can get your first taste of Android version 2.3 through
Google Maps 4.6
. And after that, it was followed by the strong rumour that Gingerbread is to be officially offered to developers
on November 11
.
All of that just points that we're soon to sweeten our lives thanks to the Gingerbread flavour and now, according to Alvaro Fuentes from the Open Handset Alliance "Leadership Team", developers should prepare their well-tested Google Nexus One for Android 2.3 update OTA "in the next few days".
The original Twitter message states:
Preparen sus Nexus One (Developer version) para la actualización vía OTA de Android 2.3 (Gingerbread) para los próximos días :-D.
Or, to put it in English, he says the developers should prepare their Nexus One for Gingerbread. While it says that Android 2.3 release is imminent, it also rubbishes the rumour that the
Google Nexus Two
is coming soon and that it will be the first phone to offer Gingerbread.
This is consistent with all the information we have received up to that point, so that all we have to do is to wait a few more days and see for ourselves what is going to happen.
source:
Twitter
via
Gizmodo
Recommended Stories