Get your unlimited on with MetroPCS; $50 a month for all the high-speed data you can eat
5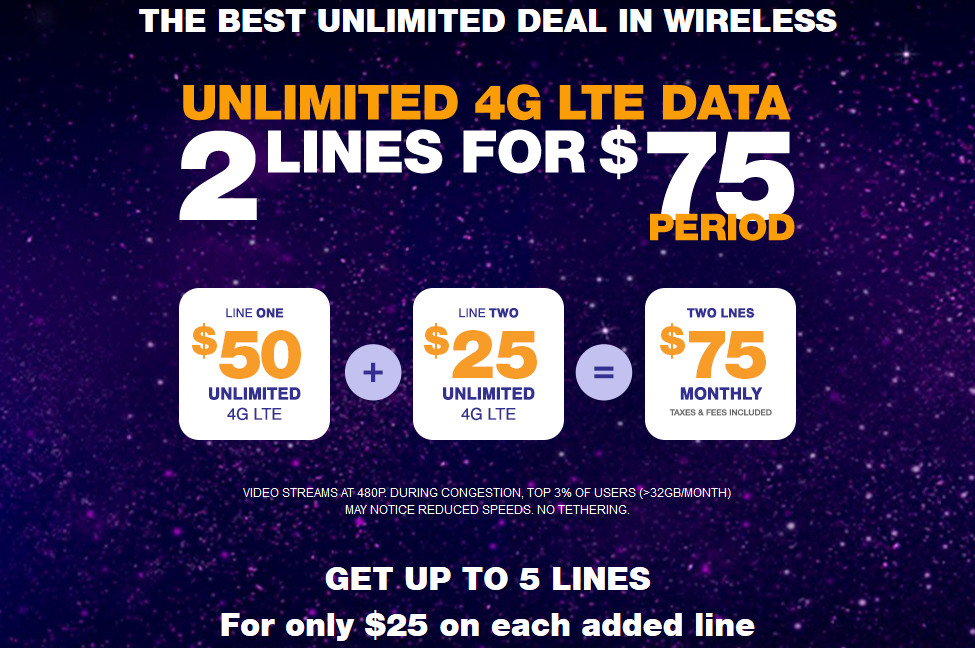 Pay just $75 a month for two lines of MetroPCS unlimited service
It is hard to believe that it was
all the way back on May Day 2013 when T-Mobile made its play for MetroPCS
. At the time, T-Mobile wasn't the fearless Un-carrier that it is now. And MetroPCS was your typical pre-paid carrier, hoping to pick up business from consumers who couldn't afford postpaid service. But things have changed. You no longer have to put up with a wink-wink-nudge-nudge from your friends because you use a pre-paid carrier.
Think of the changes that have overtaken T-Mobile since 2013 started. In January,
the wireless operator was about to turn on its 4G LTE network in Las Vegas
. Three days later, a fresh-faced John Legere made a mark at CES
by calling out AT&T's network as being "crap."
Hmm. On second thought, perhaps some things never changed at all.
However, if you're looking for an affordable unlimited data plan that is available now, MetroPCS will sell you a month's worth of unlimited for only $50. Video streams at DVD quality (480p). While no mobile hotspot compatibility comes with Metro's plan, for $10 a month you can add 8GB of 4G LTE hotspot service.
So what happens if you need more lines? Simple. You just add more. For $25 a month extra, you can buy another line of MetroPCS unlimited service. That means two lines are yours for only $75 a month. Three lines cost you $100 monthly, and four lines will run you $125 each month. All of this pricing includes taxes and fees. Do we need to repeat that? This pricing includes all taxes and fees.
Now follow closely here, because MetroPCS has a way for you to wrangle some free phones out of this whole shebang. Each line you switch to MetroPCS will result in an instant credit of up to $100 for as many as 5 lines. That goes a long way toward some free handsets. In fact, using an instant rebate you can score as many as five free
LG K20
handsets, each carrying 32GB of native storage.
Just keep in mind that subscribers who consume more than 32GB of native storage each month might find their data speeds throttled due to data prioritization until the next billing cycle begins. For more information, visit your local MetroPCS retail location.
source:
MetroPCS