T-Mobile USA and MetroPCS are now officially one
12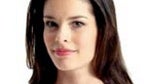 Announced last year, the T-Mobile-MetroPCS merger has just been officially closed. The two companies are now one and will be traded on the New York Stock Exchange as TMUS.
If you're wondering if the newly-formed carrier is now bigger than Sprint, the answer is no - T-Mobile US, as the resulting company will be called, is still the fourth-largest operator in the US. T-Mobile USA's respectable 34 million customers have been joined by MetroPCS's 9 million, making for a total of 43 million, while Sprint currently enjoys a customer base of about 55 million.
The plan of the new entity is to gradually merge Metro's with T-Mobile's base, with the whole processes expected to be completed by 2015. After that, MetroPCS's own spectrum will be used for the expansion of T-Mo's LTE network. Clever plan, right? Well, we'll wait and see if it's going to work!
via:
TheVerge