Get these discounted Android and iOS apps and games while they're cheaper
3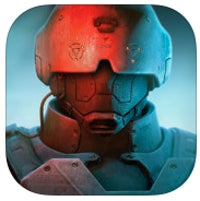 A number of discounted games and apps on both Android and iOS are currently yours for the taking. They have been subjected to some pretty neat price cuts and will surely be toting these smaller price tags for a limited time only. Most of the apps and games in question are above average quality and we have often recommended that you give them a try, so if you are poised to listen to our advice, then now is the time to snatch the discounted goodies.
One of the discounted Android apps that we want to stress upon is no other than Monument Valley, a beautiful and splendid mind-twisting puzzle title. While we generally lauded it in
our review
, one of the cons of the game is that it was relatively short – just 10 levels, or several hours of gameplay. Fortunately, ustwo, the developer of the game, is reportedly working on an expansion pack that will add 10 more levels and soothe the desires of Monument Valley's fans.
So, without more ado, let's see what's discounted.
via:
AppSales