Get ready for Hublot's $5,200 smartwatch, coming to store shelves in mid-April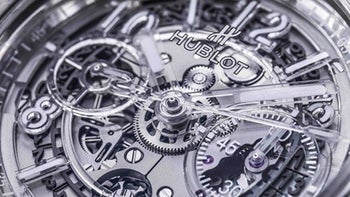 TAG Heuer
was a pioneer for luxury watchmakers, as the Swiss company is one of the first to have been successful in the smartwatch industry. Not sure if it's jealousy or others simply want a piece of the pie, but another luxury watchmaker is readying its first smartwatch.
Hublot has just announced plans to unveil its first luxury smartwatch this week at the Baselworld trade fair,
Bloomberg
reports. The name of the wearable device hasn't been revealed yet, but Jean-Claude Biver, LVMH's watch chief said in an interview that it will cost around $5,200.
Apparently, Hublot's smartwatch will only be available for purchase this year since it will be linked to the FIFA World Cup football tournament. One of the highlights that will set it apart from other smartwatches (aside from the high price) will be the option to alert the wearer about which teams are playing and the score.
Hublot's owner company LVMH hopes that its upcoming product "
will be a collector's watch in 20 years
." Well, that's likely to happen since Hublot will limit the production of the smartwatch to a certain number to justify the high price.