Germany to allow Huawei equipment to be used in the country's 5G networks
49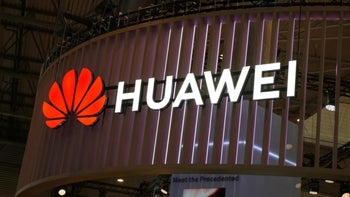 For nearly a year now,
the U.S government has warned its European allies not to allow Huawei to supply networking gear
for their 5G networks. That's because the world's largest networking equipment supplier, with a 28% market share, is considered to be a national security threat in the U.S. American lawmakers are concerned that under communist Chinese law, Huawei could be forced to spy on U.S. companies and consumers. And no matter how often the Chinese manufacturer issues a denial, you cannot convince U.S. lawmakers of either party that the company's networking gear and phones do not have a backdoor built inside ready to send intelligence to Beijing.
Very few U.S. allies have heeded the warning.
Today, Reuters reports
that Germany's new rules covering the build-out of 5G in that country do not ban the use of Huawei's equipment in these networks. 5G is the next generation of wireless connectivity with download data speeds 10 times faster than 4G. The global economy will get a lift as new businesses and industries will be created to take advantage of the faster data speeds and the low latency. Countries that get to the finish line first will have a major advantage in the new 5G economy.
German carriers worry that banning Huawei would delay the completion of 5G networks in the country

During a press conference held today in Berlin, German government spokesman Steffen Seibert said, "We are not taking a pre-emptive decision to ban any actor or any company." The country aims to give suppliers a level playing field. The Trump administration has been looking at ways to develop a U.S. based rival to Huawei. Officials reportedly approached Cisco and Oracle, but both declined citing the time and money it would take to enter this segment of the networking industry. So Trump officials allegedly
mulled over the possibility of throwing money at Nokia and Ericsson
to help them match Huawei's generous financing terms. The latter has access to China's state-run banks giving it a huge pool of cash it can use to stretch out payments from customers.
Germany's carriers are Huawei customers and they have complained that banning the company would delay the completion of its 5G network build-out for years and add billions of dollars to the cost of finishing the project. And as we've pointed out, countries that complete their networks before others will have a head start when it comes to monetizing the faster 5G speeds.
Under the new rules, German wireless providers Deutsche Telekom, Vodafone, and Telefonica Deutschland will have to apply enhanced security standards to important parts of their networks. Suppliers like Huawei will have to be certified by Germany's cybersecurity authority, the Federal Office for Information Security (BSI). If equipment from any supplier is used for spying, that vendor could be banned and sued for damages by the carriers.
Last week, the European Union (EU) released a warning to member states about the increased possibility of cyber attacks due to the launch of 5G networks. The warning mentioned the possibility of attacks carried out by "non-EU state or state-backed actors" and discussed the importance of coming up with new ways to keep telecom networks safe from attack. The EU did not specifically mention Huawei or China.
Besides the U.S., Australia and Japan have banned Huawei's networking equipment from being used in their countries. Britain's carriers have told the Parliament that it should concentrate on the economic promise of 5G and just allow Huawei's equipment to be employed in the country's 5G networks. The U.K. has discovered, like other countries including the U.S., that Huawei is one of a small group of companies that have the technological know-how to get 5G service up and running. As a result, it seems that the warnings from the U.S. about Huawei are being blatantly ignored in Europe. Will this lead to security issues years down the road? If you believe Huawei, the answer is "no."
Recommended Stories