If you use a generic smartphone charger, read this before it's too late
14
Admit it. At one time or another, you purchased a generic charger for your phone. We bet that you didn't even think twice about the danger that you put yourself in. You see, earlier this month the Annals of Emergency Medicine published (via
Gizmodo
) a report stating that the majority of generic chargers present a higher risk of "electrical risk" (aka a shock or electrocution). The report includes a few examples including one of a 19-year old girl who was lying in bed while wearing a chain around her neck. With a generic iPhone charger under her pillow and plugged in, she felt a burning sensation around her neck and severe pain. She ended up in the ER with a circumferential partial-thickness burn. The wound was treated, and she was released. The report says that the burn was caused by the generic charger coming into contact with the chain around her neck.
The
Annals of Emergency Medicine
report noted that most investigations of generic iPhone chargers find that they "fail basic safety testing, making them a higher risk for electrical injury." Carissa Bunke, MD, a pediatric resident physician with the University of Michigan C.S. Mott Children's Hospital who was the report's lead author, said that teens and adolescents are most at risk; that's because they are always using their phones. Dr. Bunke warns that people should not sleep with their phones while they are charging. In addition, she states that phone chargers should not be left plugged into an outlet without the other end of the cable plugged into the phone. "Even with a low-voltage device, if the current is high, then the electric shock can be severe," the physician said. Besides getting treated for a burn that could require painful skin grafts and constant follow up appointments at a burn center, an electric shock can also affect heart rhythms.
A generic Apple iPhone charger killed a woman in China six years ago

A study conducted in the U.K. by a group called Electrical Safety First was given 64 generic chargers by Apple for a test. 58% of the chargers had a "breakdown of the insulation barrier" leading them to fail the electrical strength test. Another test of 400 generic iPhone chargers found that 22 of them were damaged immediately during the testing process. Of the 400 chargers tested, only three of them passed an electric strength test.

"Generic phone chargers can cause burns or electrocutions. Teens and adolescents are particularly at risk of injury due to their frequent mobile device use. They should be advised to not sleep with their phones or mobile devices charging in bed and avoid leaving the charger plugged in when it is not connected to a phone."-," said Carissa Bunke, MD, pediatric resident physician, University of Michigan C.S. Mott Children's Hospital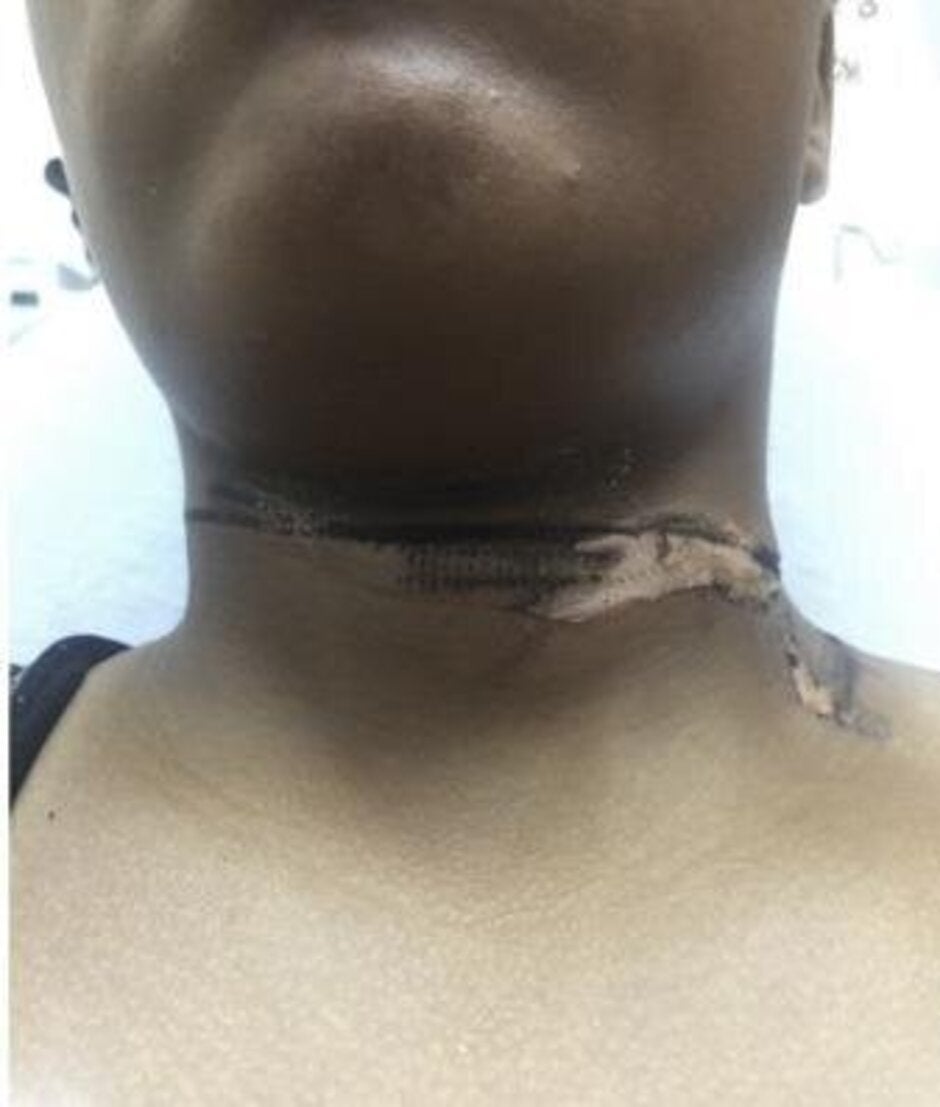 Woman burned around the neck by a generic Apple iPhone charger
If you don't want to spend the money for an official Apple charger (a 5W replacement is $19 at the Apple Store), you need to at the very least purchase one that has been certified by Apple. The company's MFi (Manufactured For iPhone) program certifies accessories made by third-party companies to make sure that they live up to Apple's standards for quality and safety.