Gap to use an iOS-based payment system in Old Navy stores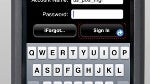 If our article on
mobile payment systems
, and Apple's
partnership with Gemalto
didn't convince you that Cupertino is coming to point-of-sale systems in stores near you, this probably will. Apple and Gap have partnered to use the EasyPay systems that Apple's retail stores are using since last year, in their Old Navy franchise.
Supposedly called ZipCheck now, the units are essentially an iPod touch with a barcode scanner and credit card reader, which allows sales associates to make the transaction on the spot, without you having to wait in the long line in front of the cashiers.
There are other spot payment solutions out there, but with the strength and credibility of the Apple logo, and with the familiarity of iOS, this way of shopping and payment can soon become the cool thing to do, thus gathering gather a critical mass of participants. That's probably what Apple is hoping to achieve, before it unveils the next-gen iPhone, rumored to have an NFC chip inside, allowing it to do contactless payments.
via
AppleInsider
Recommended Stories