Gaming guru John Carmack says iOS better for game developing than Android, Epic Games founder agrees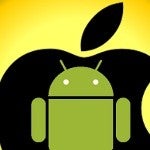 Gaming guru John Carmack, known as the driving force behind a few notable titles like the Doom, Wolfenstein and Quake games, among others, expressed his opinion that iOS is a more profitable and, in fact, better gaming platform than Android, and thus he plans to focus more on Apple's mobile OS than Google's one.
Speaking to NowGamer, Carmack pointed out some reasons why he favors iOS over Android when it comes to game developing. Besides the overall impression iUsers are more likely to spend real bucks on a mobile game than their green robot counterparts, he says
Android fragmentation
is a major factor - not only on software level, but also because of the differences in hardware between high-end and low-end devices powered by Google's mobile OS - a problem that's almost non-existent in Apple's universe. Moreover, he simply says "it's just fun to develop on iOS".
Don't get the wrong impression though - Mr. Carmack is not an Apple fanboy. Far from it. As a matter of fact, he has hired an "Android guy", who is developing exclusively for this platform, although the gaming icon says he may have to change sides and join the iOS team. id Software's co-founder is also occasionally checking the state of things, just to be sure he knows which way the wind blows:
"Every six months, I'd take a look at the scope of the Android and decide if it was time to start really looking into it."
Epic Games founder Tim Sweeney is sharing this sentiment. According to him, the main downfalls of Android are the issues with "reliable memory, optimization of graphics, and fragmentation". He cites these problems as reasons why the impressive
Infinity Blade
is available for iOS but not for Google's mobile OS.
source:
NowGamer
and
Mobiledia
and
Electricpig UK