Epic Games applauds the iPad 2, but doubts Android's gaming potential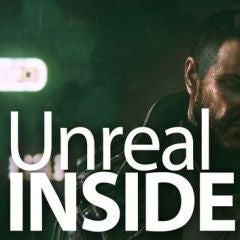 Thanks to recent high-powered tablets like the
Motorola XOOM
and the iPad 2, tablet gaming is quickly gaining on the console gaming experience. But the competition within the mobile sector is where things will get interesting.
Gizmodo got the chance to interview Tim Sweeney of Epic Games, the force behind the Unreal Engine and such games as
Gears of War
, and
Infinity Blade
. When asked whether the iPad 2 really has a
9x improved graphic performance
over the original iPad, Sweeney seemed to agree. He also said that, while complex shaders and post-processing effects are still below console standards, we could "see more of that with more time with the iPad 2."
Sweeney pointed out the very different performance timeline that we experience with mobile products vs. game consoles. He said that consoles usually produce "a 10-20x leap in performance every 7-8 years," and so the iPad 2's 9x improvement in a single year is an "astonishing" achievement.
But he also pointed out that we aren't yet using the iPad 2 to its full potential, so we won't have to wait for the next version to see real improvements. He specifically mentioned the OpenGL ES graphics drivers on mobile devices, which have "fairly high overhead," which could be optimized to "a factor of 4 driver overhead reduction" if we devote more resources to it.
When speaking of
Android
, Sweeney was less optimistic. He explained that "When a consumer gets the phone and they wanna play a game that uses our technology, it's got to be a consistent experience, and we can't guarantee that [on Android]. That's what held us off of Android." Beyond the mere hardware differences, Sweeney also indicted the carriers, explaining that the "crap" they put on their phones hinders the quality control efforts of developers.
source:
Gizmodo
via
AppleInsider