8 excellent Android games to play on your new Samsung Galaxy Note 7
71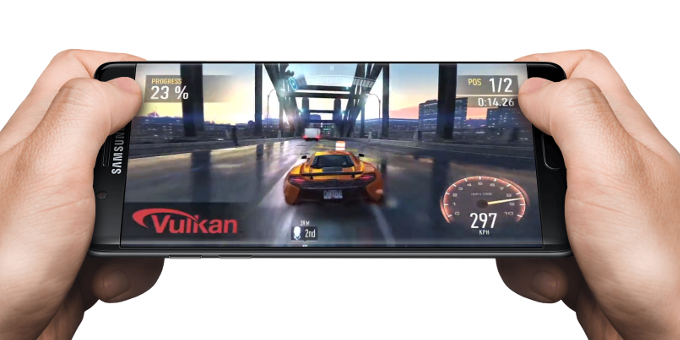 Inspecting the Note 7 impressive specs sheet, it quickly becomes clear that the device is a serious gaming machine. Well, at least as per the smartphone gaming standards, that is. The speedy internals and the large display are definitely begging for a lengthy gaming session. And no, we don't have Candy Crush Saga in mind - we are thinking something more demanding.
We've rounded up a couple of excellent Android games that are on the more demanding and graphics-intensive side to help you kick off your Note 7 gaming sessions. Several of these will allow you to make full use of the Vulkan API and relish some really sweet and head-turning graphics. You haven't forgotten that the Note 7 supports Vulkan, right?

Have in mind that we have tens, if not hundreds of excellent games in mind, we'll only list a few of them here for the sake of brevity. We will certainly miss one or two that deserve to be included here, but we hope you'd forgive us!
Vainglory
Vainglory is as graphically intensive from the get go, but if you tinker within the settings menu and set it to run at native resolution, then you're in for a
hot
experience, literally. Apart from looking fabulous, this one brings some really decent MOBA experience overall. Yes, initially we too had our concerns how this intricate genre will work with the limited control scheme of mobile devices, but Vainglory definitely delivered.
As Vainglory supports the Vulkan API, the graphics of the game are truly beautiful and detailed. With the Note 7's decently-large 5.7-inch display you should have no issues with the game's interface at all. Additionally, you shouldn't expect any performance hiccups at all, either. Vainglory looks like the perfect game to boot your mobile MOBA addiction on your spanking new Note 7.
Need for Speed No Limits
This savage adversary to Asphalt 8 is truly a must-have game for all those Note 7 users that like their games dynamic and their graphics mesmerizing. This free-to-play mobile racer supports Vulkan, so make no mistake - No Limits looks quite unrivaled in terms of graphics. That's so because of Vulkan, which makes its appearance in this Electronic Arts' title.
As far as gameplay goes, we are sure you can guess what's going on - you pick a gas guzzler and race your way to the top of the food chain in the world of illegal street races and evading the law. Yeah, we like that!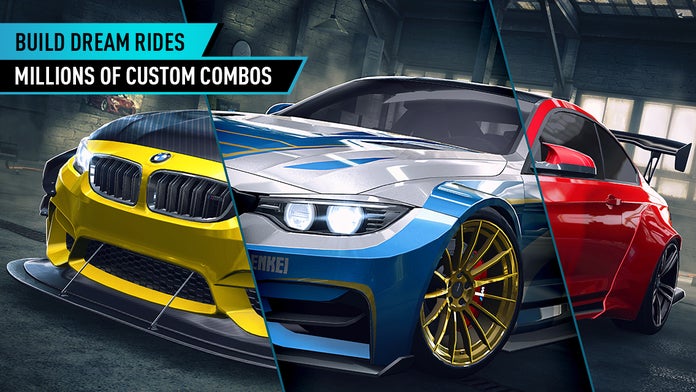 World of Tanks Blitz
The immensely popular tank MMO impressed us with the captivating gameplay, way better than average graphics, and the amount of fun we got out of it. It's a 7v7 arena game in which you battle with, you guessed it, WWII tanks. Due to the specifics of the gameplay, the control setup is just fine. Sure, you won't be able to precisely aim at that IS-3's turret weak spots in a jiffy, but you won't find the control scheme frustrating either. By default, you control your tank with your left thumb, while your right one takes care of aiming, recon, shooting, and switching between explosive and armor-piercing shells.
WoT Blitz sports an impressive flurry of German, Soviet, British, American, and Japanese tanks and tank destroyers. You get these by spending credits, which you earn by winning matches and shining on the battlefield. You can also spend real money on getting some premium machines like Matilda IV Black Prince and the Pz.Kpfw. IV Schmalturm, but these are in no way making the game a pay-to-win one.
All in all, a great multiplayer game to enjoy on your Note 7!
Excellent graphics? Check. Captivating premise and plot? Check. Gameplay that sucks you in? Check. Intuitive controls? Check.
Lost Echo is truly an excellent adventure game that you will most certainly beat pretty quick, since you won't be able to put it away until you've finished it. Okay, that might sounds like an overstatement, but it should really tell you something - although you might not be a fan of puzzle or mystery games, you shouldn't overlook Lost Echo.

Rest assured that it has all the potential to keep you glued to your Note 7 for a while - time well spent is not lost!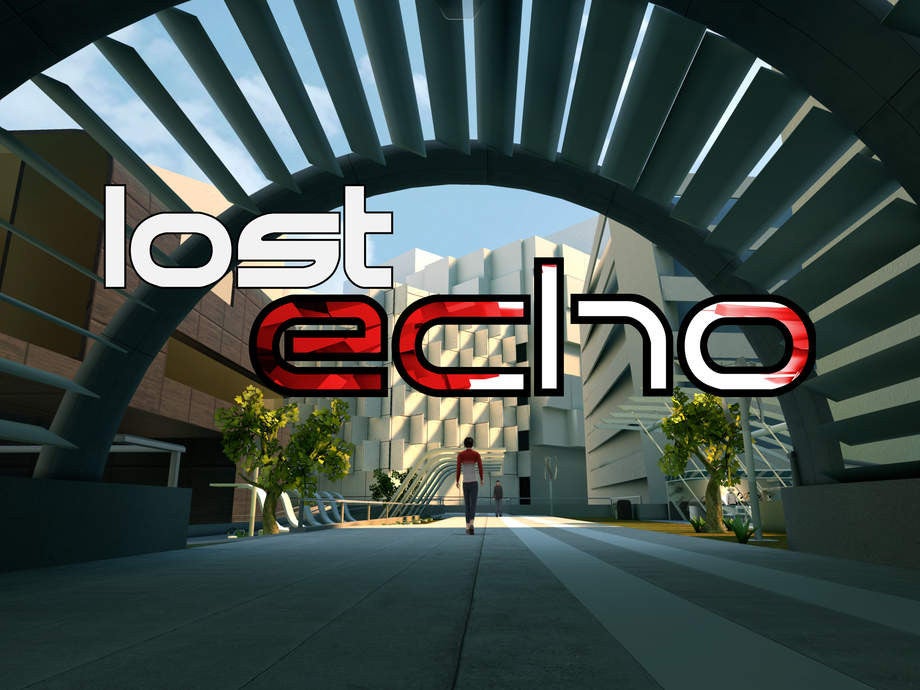 Grand Theft Auto: San Andreas
Don't avert your eyes! While it's true that GTA: SA is already 12 years old and counting, pumping all the graphics settings to the max will definitely push your Snapdragon 820 device to the limits. After all, let's not forget that while the Android version of the game has been optimized as best as possible, it's still a game that was intended for consoles and desktop PC.
Yet, those who point out that a Galaxy Note 7 probably packs more oomph than a Playstation 2, an Xbox 360, or an average PC from 2004-2005 are most certainly correct.
Anyway, you might have already beat the game a couple of times, but there's nothing wrong of reliving CJ's story on your new Note 7, too! Also, we'd argue that it remains the best open-world game available on mobile.
Star Wars: Knights of the Old Republic
It won't be an overstatement to say that SW: KOTOR is one of the best Star Wars games we've ever had the pleasure of playing, and as Star Wars fans, we've tried a decent amount. Starting from the captivating story that is both beautifully interconnected with the whole saga and unique in its own way, and continuing with the deep and immersive gameplay, this full port of the excellent PC game will keep you entertained for days, even more if you're a fan of the galactic epic. Pair this with the excellent graphics and turn-based combat mechanics that are both easy to learn and hard to master and you're in for some great gaming time!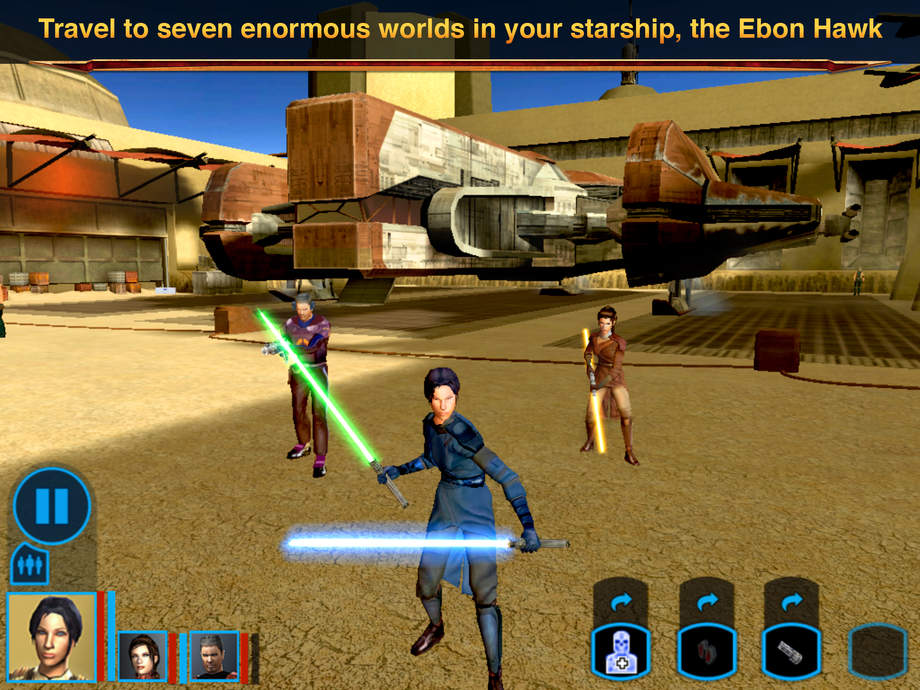 Atlantic Fleet
Strategic nerds, this one would most likely, pardon the pun, float your boat! It's quite a complex strategy game which will have you command either the Royal Navy or the the Third Reich's Kriegsmarine in intense 10v10 ship battles.
Apart from the beautiful and demanding graphics (the water physics are exquisite), the game really employs some intricate gameplay mechanics that are nothing to gloss over - we suggest that you play the tutorial scenarios first so that you get familiar with what's going on. We promise it's worth it - Atlantic Fleet is definitely a gem among all the stones.
Smash Hit
Smash Hit is developed by Mediocre games, but it is by no means a mediocre one. Actually, it's one of our favorite games - it's beautiful, rewarding, and time-sucking. It's definitely a casual game, but it's undoubtedly one of the very best casual games you can get on Android.
The premise of the game is simple - you fly around and do your best to break the glass cones and panes with a limited amount of steel balls - simple, yet effective! Definitely a must-have game.
Finally, the game now works with the Gear VR, so Note 7 with the new one will be having a blast with Smash Hit!