GameBench hits the Play Store: the first 'uncheatable" Android benchmark
19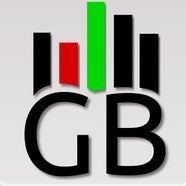 Leave it to a former ARM Holdings engineer to develop an
"uncheatable" benchmark
that lounges peacefully in the background while you are playing your favorite game, for instance, then spits out a smorgasbord of performance measurements that can't be tinkered with. Recently, it's been somewhat of a low-grade scandal with popular benchmarks like AnTuTu and the rest, which often get tricked by major phone makers to pad the scores for a specific handset.
Benchmarkgate
usually exhibits in the CPU and GPU cores of the respective handsets going into overdrive when a popular benchmark app is launched, thus squeezing the maximum possible score out of the otherwise throttled chipset. GameBench will actually stay running while you play an Android game, and will continuously monitor and log performance, as well as battery drain. Devices get points for maintaining high frame rate, while penalized for unusually fast battery drain.
The overall score is thus impossible to be cheated on, as any artificial boosting of the clock speeds (i.e. Benchmarkgate) will immediately result in a higher toll on the battery, so the final score will even the points out, and reflect the true state of your phone's chipset performance/power consumption ratio. This is closer to the real-time usage scenarios, and, best of all, GameBench is already live in the Play Store, so you can hit it up, and check your device's score for yourself.
London, June 26th, 2014
-- The "uncheatable" benchmark recently used by Engadget, Android Authority, Pocket Gamer and others is finally out of beta and available for everyone to try at the Google Play store.
GameBench is an app that runs in the background while you play your favorite games, non-intrusively monitoring things like frame-rate and battery drain and condensing these into a final rating. You can then access records of all your gameplay sessions via a cloud interface, and see just how well your game or device fared against rival products.
The accuracy of our technology has already been accepted by some of the biggest silicon companies in the world (whose names cannot currently be disclosed due to confidentiality agreements), all of whom use GameBench's technology to assess the gaming credentials of their products.
- For gaming enthusiasts, it's now possible to know which games run well on their phones or tablets, and which games don't. E.g., If you're on a plane journey, you can quickly see which games you own that are rated "good" for battery life. Also, as the gaming community starts to share information via our online dashboard, it'll be possible to know how well a game runs, or how well a device performs, before you spend money on it.
- For game developers, GameBench offers money-saving and time-saving quality assurance tools that have never before been put together in one place. Not just frame-rate and battery data, but also GPU and CPU utilization, clock speeds and temperature, all coupled to time charts and screenshots so you can see exactly where your game stumbled or hit a bottleneck.
- For device and chip makers and operators, there is now a one-of-a-kind data platform that can inform and guide marketing and R&D based on the experiences of end users, rather than the theoretical capability emphasized by artificial benchmarks. Using GameBench, you can prove to your customers that their favorite games will run best on your products.
GameBench is free for private users. Simply download the app on your phone, perform a simple, one-time cable connection to your Mac, PC or Linux machine to install the app, and then boot up any game you want to test. You do not need to root your device. Data collection is anonymous and will only be take place when you have a WiFi connection.
We're also developing premium Pro and Enterprise versions that will support both small and large businesses, offering better support for multiple users, more metrics, the ability to perform tests privately without sharing to the public dashboard, and the right to use our scores and rankings in public. Please contact us for more.