Game-o-rama: 10 ports of PC and console games for your mobile device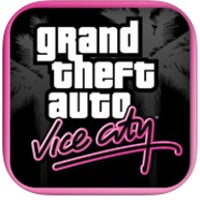 Video games have long ago become a substantial part of nowadays' pop culture and some of the best ones are at least a hefty decade old. These do not need a specific
raison d'être
– gameplay aside, they withstand the test of time by being available on a wide array of platforms. In this line of thought, it's not surprising to witness the release of older PC and console games for the platforms that are all the rage these days – Android and iOS.
Yes, some might argue that smartphones and tablets can't provide the same level of experience as the killer combination between a mouse and a keyboard or a gamepad (which are perfect for gaming), but due to their wide availability, mobile devices are steadily displacing PCs and consoles as the prevalent gaming platform worldwide.
If we also consider the usually undemanding system requirements and gameplay mechanics of most of the retro video games, our pocket companions become rather suitable hosts for titles like Worms, the Final Fantasy series, and many, many more.
We made a selection of 10 PC and console games that have one way or another arrived on Google Play and iTunes. Check them out below and don't forget to tell us which ones of these are your favorite!
10 ports of PC/console games for your mobile device