Galaxy S9 and S9+ previewed in glorious detail with full specs and release date
32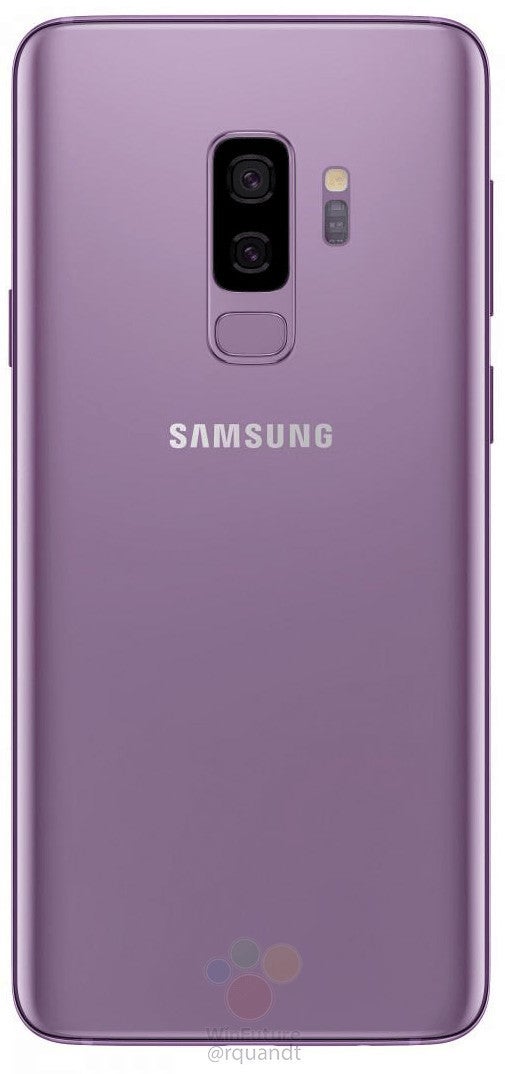 The recently leaked
full-size S9 and S9+ renders
didn't really do the phones justice, as the perspective seemed to have chopped the side bezels out of whack, but this latest scoop, allegedly depicting official Galaxy S9 and S9+ press images, may turn out to be more like it.
In the newest pictures, the S9 and S9+ show symmetrically curved fronts and backs, much more in line with what the
Galaxy S8
and
S8+
have to offer in terms of design, and, what's more, coinciding with the impressions of a
person who has actually held the S9
in their hands.
The other snippet we can see in the images are the dual camera on the S9+, the elliptical fingerprint scanner positioned below the rear cameras on both phones, as well as the new Lilac color scheme. Overall, the front doesn't look like it has changed much from their predecessors, but we didn't really expect Samsung to overhaul its Infinity Display design so soon anyway, just to perfect it here and there where it could. It has indeed shaved off the bottom bezel a bit, says the source, and added stereo speakers, "tuned by AKG".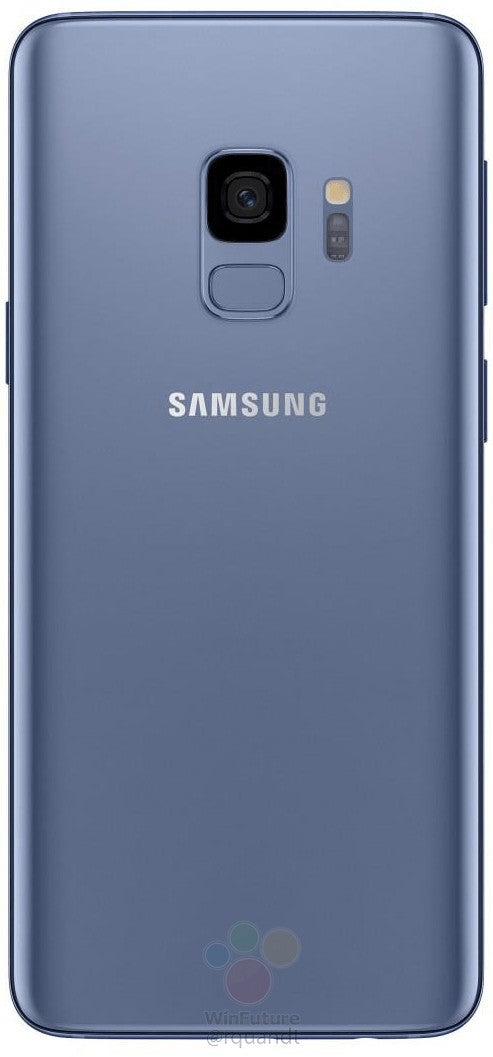 The surprises are spared for under the hood, as the leaksters reconfirm everything we have heard about the Galaxy S9 and S9+ so far. They will be powered by a Snapdragon 845 processor, clocked at 2.6GHz in the US and some other regions, while the global Exynos 9810 version will tick at the whopping 2.9GHz maximums. There will be 4GB RAM on the S9, and 6GB on the S9+, while both will share a 64GB storage memory amount, expanded by a microSD card at will. A 3000 mAh battery pack, and a 3500mAh one, respectively, will be keeping the lights on, hopefully translating to a better endurance than their predecessors, given the more frugal chipset, and the Android 8.0 Oreo operating system.
The biggest news, however, are the cameras. Both the S9 and S9+ will come with brand new cameras - still 12MP, but with variable F 1.5/2.4 apertures, while the S9+ will have a secondary optically-stabilized 12MP sensor with f/2.4 aperture, making it the first Galaxy-S line handset to sport a dual camera set. We can't wait to play with these cameras on Sunday, when Samsung will be
announcing the S9 and S9+
at the MWC expo in Barcelona, and will relay what's what to you straight out of the new camera kits.
The source reiterates a March 8th launch date for Samsung's spring flagships, so it shouldn't be long before you will be able to buy them, too, though the pricing might not be
everyone's cup of soju
.