So, you think the Galaxy S9 is expensive? Check out the UK, Germany, Italy or China prices!
39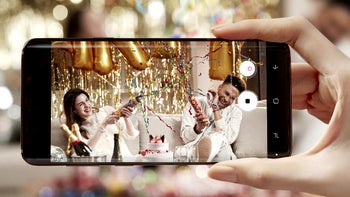 The apocalyptic predictions for a bombastic Galaxy S9 and S9+ prices didn't materialize. The
S9 costs $720-$800 on US carriers
, while the S9+ is $840-$930, while their predecessors were about $750 and $850 at launch, respectively. Granted, there is an increase, depending on the carrier, but even on Verizon the S9+ costs as much as the
Note 8
at launch, and far from the
$999 bandied about
when we saw the European price leaks.
Well, be glad for the little things, like living in the US of A, as those European prices turned out to be pretty correct, as you can see in the table below, and the Galaxy S9 blasts off from 849 EUR ($1049) for the 64GB version there, while the S9+ starts from the whopping 949 EUR ($1172), or 25-30% higher than the US in dollar terms.
Needless to say, these prices are not for the faint of heart, and are in fact quite higher than what the Galaxy S8 and S8+ commanded at launch, and you can blame the exchange rate, plus the taxes and import duties that the EU levies on overseas electronics. Bummer.
Granted, Samsung is cushioning the blow with a trade-in program that will give you up to 450 EUR for you older phone, but that's probably not much of a consolation for the European folks. As usual, the Italians have it worst, with the Galaxy S9 going for the whopping $1109 equivalent there, and don't even ask how much is the 256GB Galaxy S9+ variant there (hint: north of 1000 EUR, and the equivalent of $1356).
| | Galaxy S9 64GB | Galaxy S9+ 64GB |
| --- | --- | --- |
| UK | £739 ($1040) | £869 ($1222) |
| Germany | 849 EUR ($1049) | 949 EUR ($1172) |
| France | 859 EUR ($1060) | 959 EUR ($1183) |
| China | ¥6100 ($972) | ¥7000 ($1110) |
| Italy | € 899 ($1109) | € 999 ($1233) |