The S9+ price and features leak again: Super Slow Motion, Super Low Light, and an iPhone X tag
46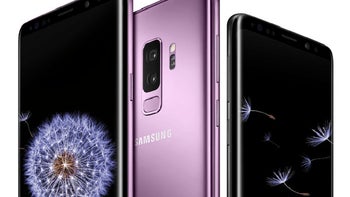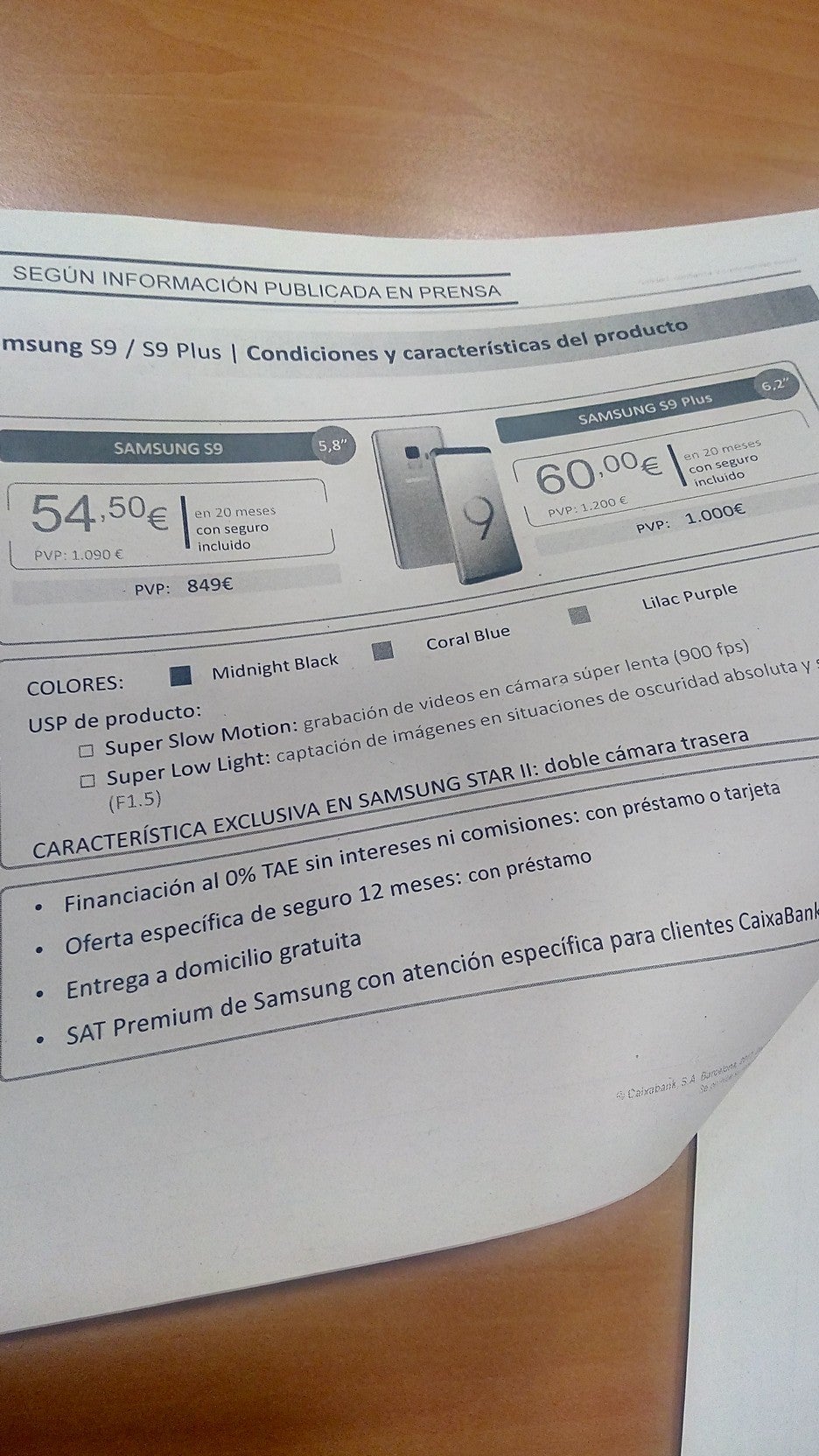 Watch out, $1000 mark!
Hot on the heels of the
Galaxy S9 and S9+ pricing leak
from Evan Blass comes another revelation that Samsung will go all in with the tags of its upcoming flagships, this time coming from Spain.
The promo leaflet from a local bank insider shows final pricing of 849 EUR and 1000 EUR, but does warn that the information is based on what is already leaked in the press, so it isn't clear if they mean the specs, or the phones' pricing. The amounts jibe in with the 841 EUR and 997 EUR tags that Mr Blass posted, though, so it's probably the 900fps Super Slow Motion and f/1.5 aprture Super Low Light features they are referring to as fetched from press leaks.
The difference of a few Euros can be explained with the fact that prices in EU aren't uniform across the board, but vary slightly from one country to another, with the most expensive ones usually being in Italy, where the
S9+
could easily surpass the 1000+ EUR barrier, if history is any indication.
The
Galaxy S9
will feature a "reimagined" variable aperture camera, faster chipset, and new color options, while the
S9+
adds another camera lens to the mix, but all that jazz won't come cheap, it seems. Fret not, however, as the number in Euros usually stays the same this side of the pond, yet in USD, so we would be looking at an $850 starting price tag of the Galaxy S9 in the US, or about $35/month on a typical 2-year installment plan.
The
S8+
last year went for a Benjamin more than the
S8
at launch, but its S9+ successor will apparently be about $150 more expensive than the S9, as it now differs markedly from the smaller sibling by landing with a dual camera module on the back. Thanks to the tags on high-end units by Apple and Samsung, global smartphone shipments experienced the
largest quarterly drop on record in Q4
, but at the same time Apple and Samsung are booking record profits, so the
drastic 2017 price increase trend
may very well extend into this year as well.
source:
raulote
(Imgur) via
Reddit