Huawei P20 Pro has one of the most unique cameras we've ever seen in a smartphone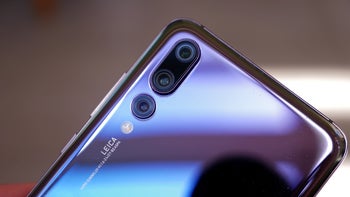 Dual cameras have been the rage these past two years, with more and more companies adding a second main shooter on their phones. With the
P20 Pro
, however, Huawei's gone for the triple kill.
Yes, that's right, the
P20
Pro sports
three
cameras on its back – an ultra-high resolution main color camera, paired with a monochrome and telephoto shooters. But what makes this setup unique is not just the number of lenses or their focal length. There's much more than that. In fact, the Huawei P20 Pro has so much going on in that department, that it is definitely one of the most unique smartphones we've ever seen, as far as cameras go.
The largest smartphone camera sensor since the Lumia 1020
Starting with the P9, Huawei teamed up with Leica to bring a true monochrome camera to a smartphone. Unlike RGB (color) sensors, monochrome sensors are capable of capturing all incoming light at each
pixel
, regardless of what color the light is. This not only allows a monochrome sensor to capture richer detail, but also makes it up to three times more sensitive to light than an RGB sensor of the same size. Of course, the obvious "issue" with monochrome sensors is that they produce black and white images, and the average smartphone user
does not like black and white pictures.
Period. However, Huawei opted to use the two cameras on the P9 in tandem and combine their strengths to deliver better results in color. The same formula was used in the Huawei
P10
, but with the P20 Pro, things change quite a bit. Where do we begin?
The Huawei P20 Pro has the biggest camera sensor in any smartphone since the Lumia 1020. The main color camera on this phone has a 1/1.7" sensor with a whopping 40MP resolution. That means 22% larger pixels than the
Galaxy S9
and S9+. To put things into perspective, let's see how P20 Pro's sensor stacks up against Samsung's latest and greatest, as well as a dear oldie:
40MP main camera and DSLR-level ISO settings
The main color camera of the Huawei P20 Pro not only has a big sensor and big pixels, but also a whopping 40MP resolution. How well this resolution will work on a 1/1.7" sensor remains to be seen, but it does look promising. Furthermore, the P20 Pro will be able to go as high as ISO 102,400. Yes, you read that right,
ISO 102,400
. This is insane for a smartphone. We're not expecting amazingly clean-looking images at this high of an ISO value, but we're sure that Huawei will be throwing in a lot of noise reduction and other tricks to produce at least usable results. But aside from the insane ISO, the size of the sensor and pixels alone promises greatly improved results in low-light situations, which is one of the areas that smartphone makers have been trying to improve on over the past years.
| Camera | Resolution | Aperture |
| --- | --- | --- |
| Main RGB (color) | 40MP | f/1.8 |
| Monochrome | 20MP | f/1.6 |
| Telephoto | 8MP | f/2.4 |
The aperture of the main 40MP camera may seem like a step down from the f/1.5 aperture of the Galaxy S9, but remember – the P20 Pro has larger sensor with larger pixels, which means that it will also be more sensitive to light, despite the deceivingly smaller f-stop number.
We're also interested to see how Huawei will make the three cameras work together. As noted in the table above, the telephoto camera has a surprisingly low resolution of 8MP. However, Huawei intends to use the three snappers together to deliver 3x optical and 5x hybrid zoom. We're eager to see how this pans out. Apparently, the main 40MP sensor has a Quad Bayer pixel structure that outputs data binned 2 × 2 pixel units, which results in a 10MP image by default. You can change the shooting mode to 40MP, but you'd be losing a great deal of the processing that makes smaller, 10MP images look better. This holds especially true for night-time shots, which look much cleaner and brighter in the default, 10MP mode.