Grab a Galaxy S8+ for the price of a midranger right here!
12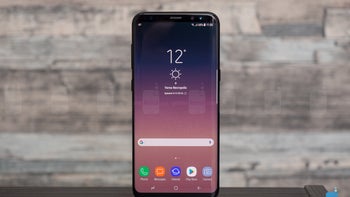 | Product | Condition | Location | Price |
| --- | --- | --- | --- |
| Samsung Galaxy S8+ (Verizon) | B-grade refurbished | eBay | $489.99 |
The
Samsung Galaxy S8
and
Galaxy S8+
are still pretty great smartphones. In fact, compared from the front, you will find little difference between them and the new
S9
flagships. They still have the awesome Infinity Displays, thin bezels, curvy sides and all. Of course, you don't get a dual camera or a
variable aperture
on the back, but the S8 cameras are still quite good. The only downside is probably that awkwardly placed fingerprint scanner, but hey — you can't win them all.
And yes, we've been talking the S8 generation up in the intro, because we found a sweet deal on the
Galaxy S8+
. It's from an eBay store, which offers B+ grade, Verizon-edition, seller-refurbished
Galaxy S8
+ units at the price of $489.96. As long as you don't mind a few scratches on your new phone, that's not too shabby at all!
Right now, a brand new Galaxy S8+ will set you back $690, and an S9+ goes all the way up to $920.