Galaxy S8, LG G6 come with nifty USB adapters in the box: here are 3 practical uses for those
9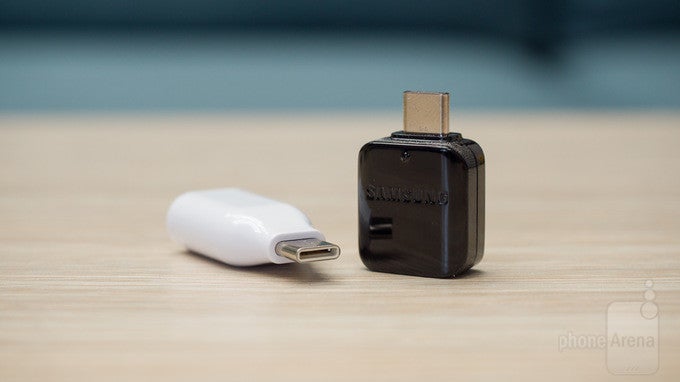 If you look inside the box your Galaxy S8 or LG G6 came in, you'll find a thumb-sized thingamajig with a USB Type-C connector at one end and a full-sized USB port on the other. That's a USB adapter. Its purpose – or at least the one Samsung and LG had in mind – is to let you plug your old handset directly into your new
Galaxy S8
or
LG G6
and transfer all your data. If you're a geek, however, you surely know that the little USB gizmo holds greater potential.
USB On-The-Go is a feature of the USB standard allowing one USB device to have other USB devices connected to it – most often over a special USB On-The-Go cable, but also achievable using the adapters Samsung and LG are providing with their flagship phones. Both the Galaxy S8 and the LG G6 support this feature, and in the paragraphs below, we'll explore three of the more practical ways of taking advantage of it.
1. Connecting a USB mouse, keyboard, or gaming pad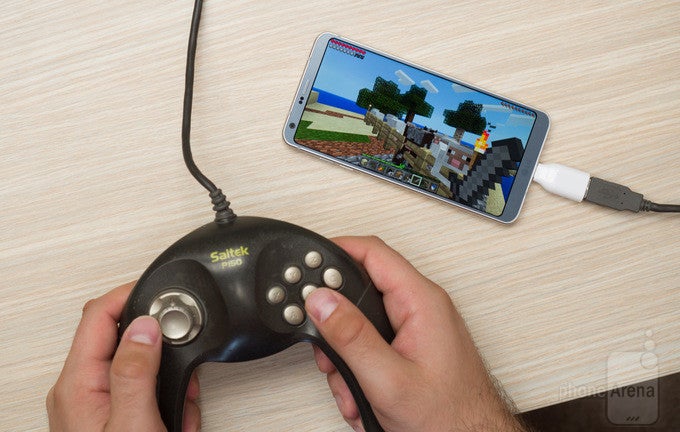 Yup – if you have a USB controller laying around, you can use it to play certain mobile games. There shouldn't be much to set up, as Android would recognize the controller automatically when it is connected. You don't need a controller to play Angry Birds, of course, but it could be suitable for racing, platformer, or first-person action/adventure titles. Keep in mind that not every mobile game will be compatible with gamepads.
Other USB input peripherals, including mouses and keyboards, can also be connected through the USB adapter. When a mouse is plugged in, a cursor appears on the screen and a left click acts as a tap. Pairing your smartphone with a USB keyboard could be a hip alternative to carrying a laptop around to do light document editing. You're definitely going to draw attention at Starbucks with a setup like that.
2. Connect a USB storage device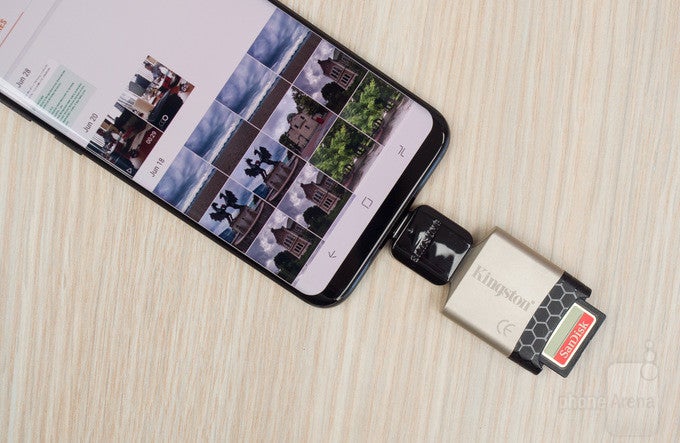 Fun fact: there are USB flash drives with a smartphone-friendly USB-C/microUSB connector. These can be plugged straight into your handset for moving files back and forth. But if you don't have one of those, you may use the aforementioned USB adapter to hook up a storage device to your Galaxy S8 or LG G6. In most cases, this would be a USB flash drive, but portable hard drives should work as well, as long as they're not too power-hungry. You can also connect an SD card reader which could let you copy photos from your digital camera to your phone. In theory, a USB CD/DVD reader might also work, but that is very likely to exceed the amount of power your phone can provide.
3. Charge another phone or a smartwatch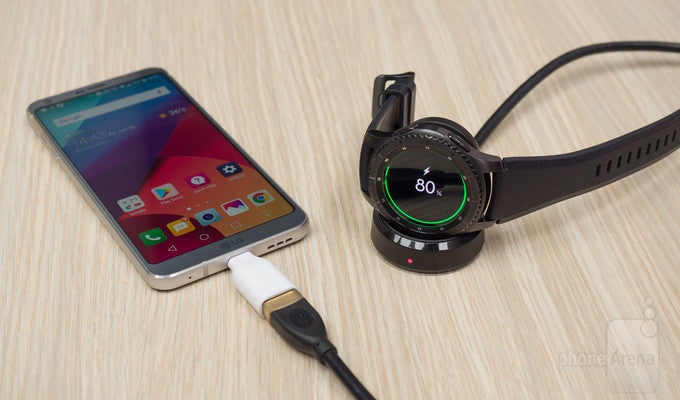 Imagine that your phone is at full battery, but your ladyfriend forgot to charge hers last evening. Now's your chance to impress her! Using the USB adapter, you can provide power to other smartphones, as long as your device has more charge than the one in need of recharging. This trick can be also useful in case you want to recharge a wearable device on the go – a fitness tracker or a smartwatch, for example.