Galaxy S7 vs LG G5 Always-On Displays: energy-efficient or power drainers?
39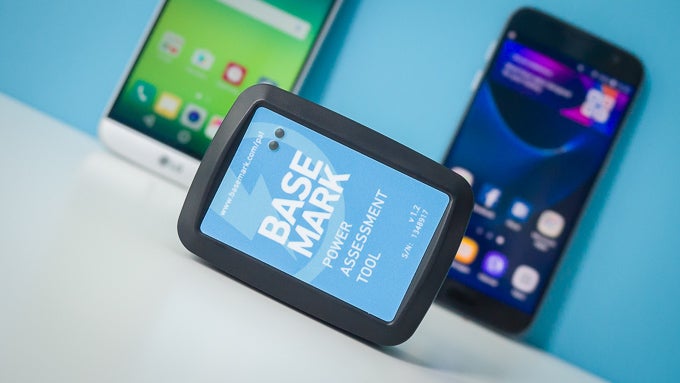 The concept of having a phone's display partially on during stand-by isn't exactly new. Even back in the old days, when Symbian was still a thing, some Nokia models gave users the option to have a clock shown on screen when the handset wasn't in use. But always-on displays have never been touted as loudly as when Samsung and LG announced their 2016 flagship phones. Both the
Samsung Galaxy S7
and
Galaxy S7 edge
, as well as the
LG G5
, have always-on screen functionality to set themselves apart from their competitors. This lets users peek at the time or see if they have any pending notifications at their convenience, without having to wake their phone up.
Now, we're not going to go into detail as to
which company's always-on display is better
from a purely practical, functional standpoint. Instead, we'll look into how much power the two solutions consume – a matter worth investigating, as we still live in a world where smartphone battery life leaves lots of room for improvement. And in general, keeping a phone's screen constantly lit sounds like a surefire way of wasting charge. Yet both Samsung and LG claim that their always-on display implementations draw insignificant amounts of power. Is this really the case, which of the two is more economical, and could you be better off not using AOD at all? Let's find out!
Labcoats – on!
Measuring a smartphone's power consumption is a tricky business, which is why having the right tools makes a great difference. At the heart of our experiment is the Basemark Power Assessment Tool – a high-precision instrument made to monitor and analyze a mobile device's power use right down to the milliwatt. In a nutshell, it measures the energy flow between the phone's charger and the phone itself when the phone's battery is 100% full. This is when power is drawn straight from the wall, not from the phone's battery, allowing us to get highly accurate measurements without physical access to the phone's internals. (To be clear, if any charge happens to be taken from the battery during testing, Basemark's tool can account for it when showing its measurements.) Data is visualized on a computer in real time, in the form of a pretty graph.
Here's the Basemark PAT in action:
Finding #1: Always-on Display on the LG G5 uses less battery power

After a series of tests and measurements, we found out that the LG G5 draws 70 milliwatts (mW) on average when its AOD feature is active. This makes it less power-hungry than Samsung's solution, which consumes 75mW in the best- and 105mW in the worst-case scenario. That's an increase of 7 to 50 percent.



Finding #2: Overall, both AOD features draw very little charge
Despite the gap in power consumption between LG and Samsung's Always-on Display features, they both draw very little amounts of power. Relatively speaking, of course. On average, AOD consumes just 0.78% of the battery's charge per hour on the Galaxy S7, while the figure stands at 0.65% for the LG G5. This ranks as nearly negligible in our book. Besides, the real-life power consumption of having Always-on Display enabled is likely to be even lower since both phones turn their screens completely off if they are in a pocket or lying face-down on a table.
Finding #3: Waking the phone up yourself is more energy-efficient
If you want to achieve the best mileage with your Galaxy S7 or LG G5, you're better off waking the screen up yourself whenever you want to look at the time to check for missed calls. You see, Samsung and LG estimate that we look at our phones about 150 times per day. Of course, lighting up the entire screen, even for a brief moment, uses some amount of power, but having the Always-on Feature enabled on either phone has the potential to use several times more energy during the day's course. Assuming that your Galaxy S7 spends 12 hours in stand-by from morning until bedtime, AOD would eat up between 3.1 and 4.4 times more battery charge than waking the phone 150 times. AOD on the LG G5 would consume 2.1 times more charge. There's no denying that Always-on Display is a convenient feature, but if battery life is your top priority, waking up the screen yourself may save you between 4 and 9 percent of charge per day, according to our calculations.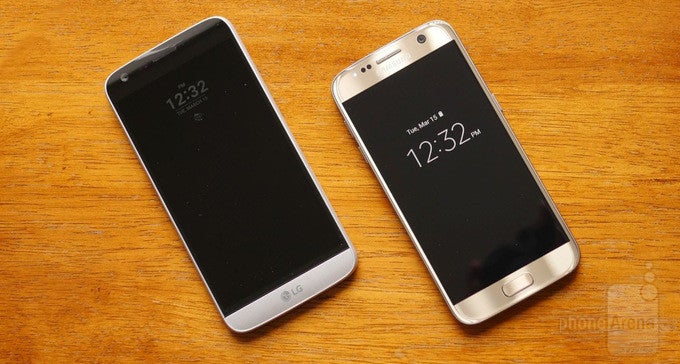 Read more: