Galaxy S7 edge on the left, Galaxy S7 on the right: leak allows for a preliminary size comparison
22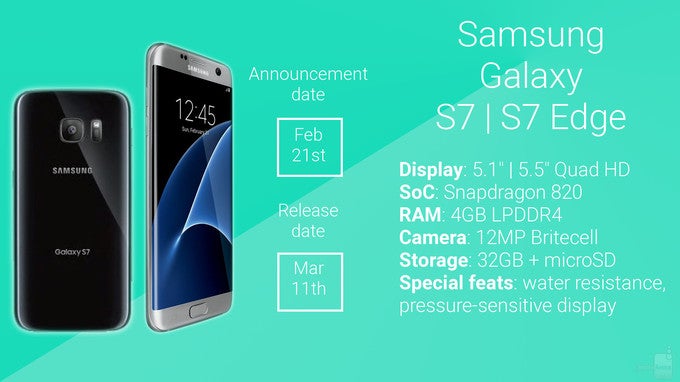 One thing is for sure, the leaks are not stopping. Merely two days before Samsung "unpacks" the Galaxy S7 and S7 edge before the hungry eyes of the world. A large number of specs and features got seemingly confirmed as a result of this profound leaking, with the
microSD card slot
and
microUSB port
being some of the more recent ones.
Now, we've seen a fair share of device leaks, but one thing that has hardly made the rounds until now were the two top-end Samsung phones snapped next to each other. Wait, did just happen? It did! We finally get to compare the Galaxy S7 and the S7 edge and check out how they fare against one another.
This recent leak seemingly confirms that the S7 edge will be the bigger one around. We've heard that the S7 might don a 5.1" display and the S7 edge a 5.5" one, and while we can't say if this is true due to the lack of anything to act as a scale, of sorts, there's a fairly high chance that we are looking with devices with such screen sizes. It's impossible to say whether the differences is 0.4", but it is fairly obvious that the S7 edge is the bigger one around.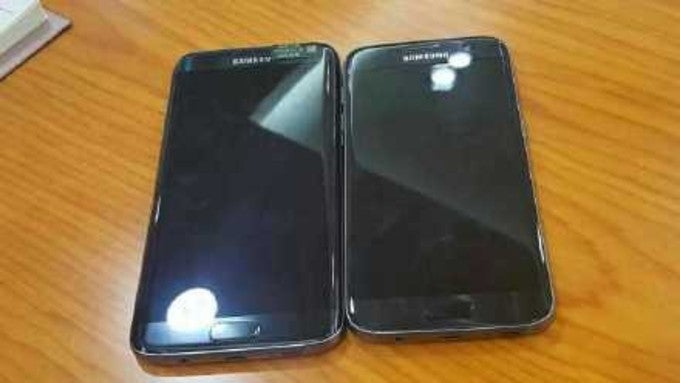 Galaxy S7 edge on the left, Galaxy S7 on the right
To catch up on all the latest S7 & S7 edge rumors, check out our rumor review right below.
Also, feel free to check out an operational S7 right below.