New Samsung Galaxy S7 Edge images corroborate microUSB port, no USB Type-C
48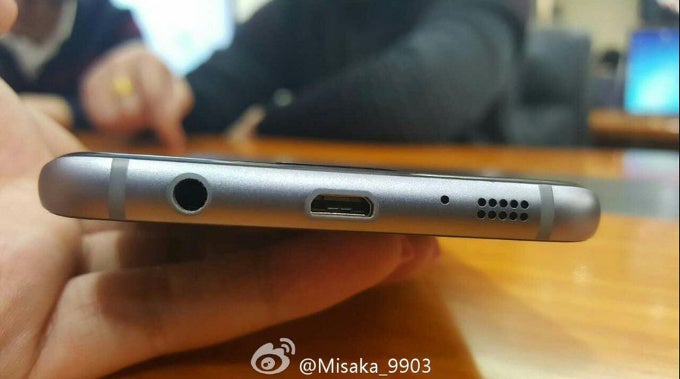 The Samsung Galaxy S7 Edge (along with the new S7) will go official in just two days, but it is hardly any secret: the S7 Edge is the larger of the two new members of the Galaxy S family, as it has a 5.5-inch curved display, while the regular S7 features a 5.1-inch flat screen.
While pretty much all details were known, there were still some doubts whether the new S7 and S7 Edge will feature a USB Type-C port, the new reversible port for syncing and charging, or an old microUSB port. This latest image of the Galaxy S7 Edge - sadly - corroborates rumors that it will be a microUSB port again, rather than USB Type-C.
And while that's by no means a huge deal, it is still disappointing for those hoping to have the more contemporary USB Type-C standard. Not only would it be easier to plug in the phone to charge with a reversible connector, but USB Type-C is also the standard of the future with support for rapid charging and takes very little space on a circuit board.
Learn all about USB Type-C here
.
As to the Galaxy S7 and S7 Edge, Samsung will unwrap them on Sunday, February 21st. They are expected to run on the Snapdragon 820 system chip, feature a brand new, 12-megapixel Britcell camera with huge improvements in low-light shots, and allegedly will feature a 3,000mAh | 3,600mAh battery (for the S7 and S7 Edge, respectively).