Galaxy S6 design concept reimagines the flagship in a thin and premium unibody (video)
43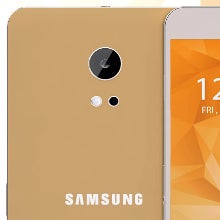 While we can have a pretty good guess what
specs will go into the Galaxy Note 5
, the eventual spring flagship from Samsung -
Galaxy S6
- is still an enigma wrapped in mystery. Granted, we heard that the phone might feature an entirely revamped exterior that will have nothing to do with the top-shelf Galaxies beforehand, but that's about it.
Still, we can take some pretty good guesses about the specs it will entail, and they overlap with the ones listed for this Galaxy S6 concept you see below. What the concept artist adds to the equation, though, is the reimagined design, with а 6.7mm thin metal-and-glass unibody, and a steel band around the sides.
The phone is said to feature a 5.2" Quad HD display, Snapdragon 810 processor, stereo speakers, and a 20 MP camera with OIS technology. Nothing out of the blue, save for the CPU, which won't be ready for prime time then, and the dual speaker parts. It's the final design we will be curious about from now on, however, so what do you think about this Galaxy S6 concept, is it something you'd fancy if it materialized in flesh and blood? Or do you think it's not even a radical enough overhaul, and the
purported dual-edged screen
should be added to the mix, too.