Galaxy S-like handset dubbed the Samsung i897 headed for AT&T?
9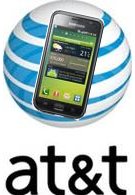 It has been a
very long time since we've heard anything surrounding the Samsung i897
. The last time we did though, it was apparently hanging around the Bluetooth SIG where its speculated specs had a striking resemblance to the Samsung Galaxy S. This time around, XDA user Drayvin was able to dish up some information after some APK files were pulled from the i897 – this includes the "Mspot Radio" which happens to go into a 10 minute trial of AT&T Radio. He goes on further to state that the handset would launch some time in July – but there is no word on how he came to this conclusion. Nonetheless, this would bode some great news for AT&T customers who are still waiting for a truly high-end Android smartphone aside from the Nexus One. As we've reported back in April, the Samsung i897 features a 4" WVAG AMOLED touchscreen, Bluetooth 3.0, 5-megapixel camera, 2GB of internal storage, Android 2.1, and running the TouchWiz 3.0 interface.
via
PPCGeeks