Galaxy Note 8 vs the top big phones on the market: a size comparison
76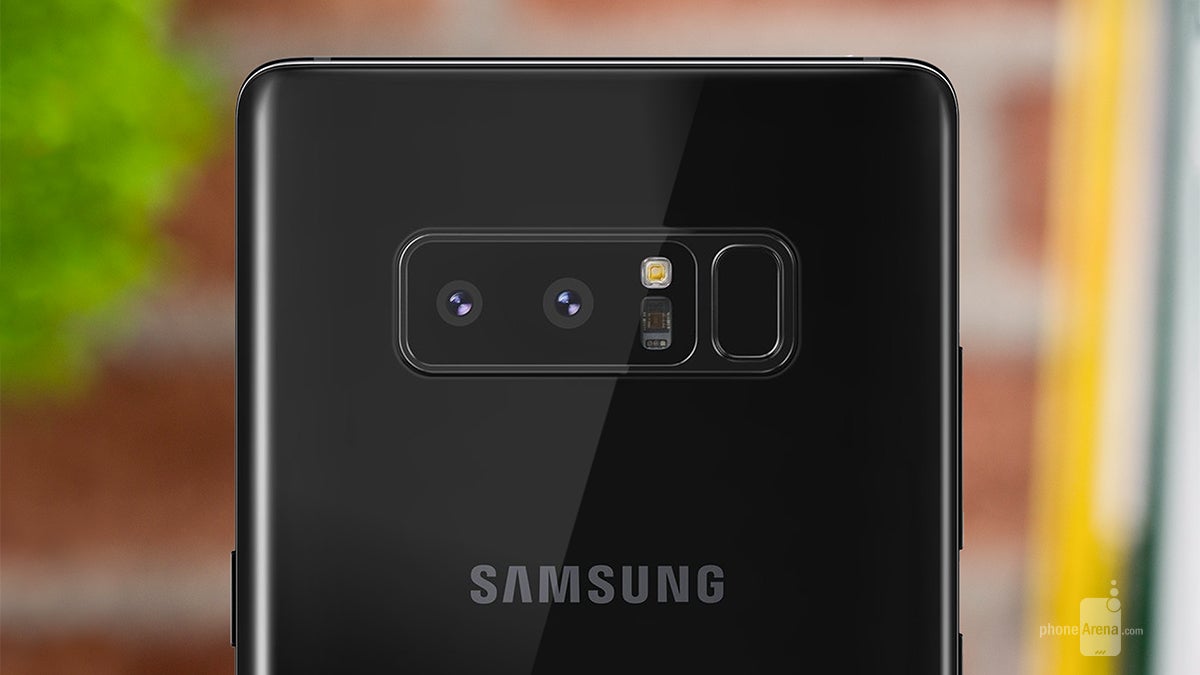 Earlier today, we got our first legitimate look at the Samsung Galaxy Note 8 through a bunch of
snazzy (and likely official) renders
, courtesy of none other than leakmeister Evan Blass. Knowing Blass' record, it's a pretty safe bet that these images are as close to the real deal as we'll get before we lay a hand on the Note 8, but we thought we'd spice things up even more. As if this bomb of a leak wasn't enough, we decided to add some
volume
to these beautiful renders!
You guessed it! We've got some pretty reliable numbers from CAD blueprints for the Galaxy Note 8 that could help shed some light on how big Samsung's upcoming phablet will be. That said, let us now put things into perspective and see how the Samsung Galaxy Note 8 will stack up against its current competitors (and brethren) in terms of form and size!
Galaxy Note 8 vs Galaxy Note 7 vs Galaxy S8+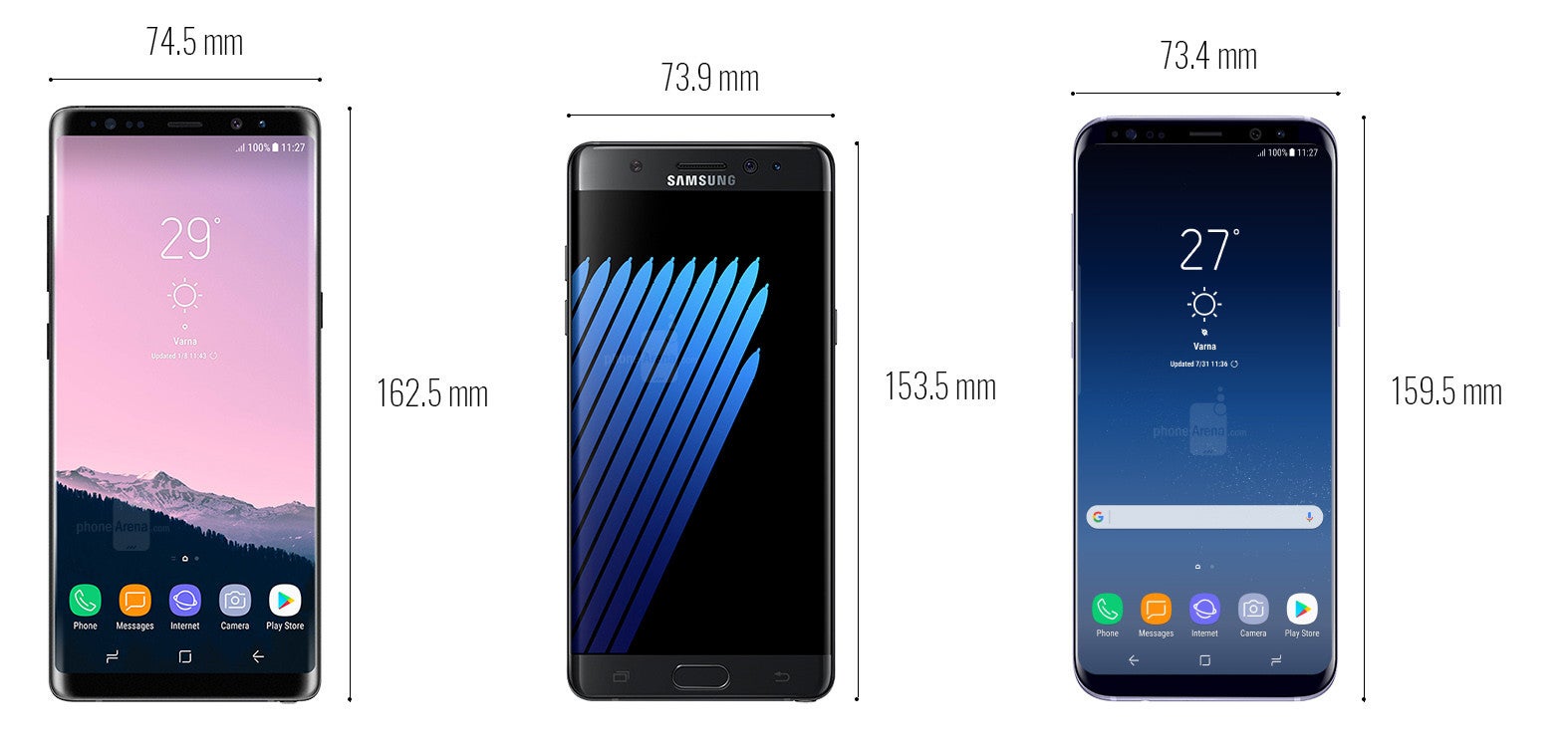 Alright, so first up, we've got the Galaxy Note 8 vs the Note 7 vs the Galaxy S8+. According to our intel, the Note 8 will be just a notch taller than the S8+, measuring in at 162.5 mm, and it'll also be about a millimeter wider as well. However, it will also boast a slightly larger, 6.3-inch display!
When compared to the Note 7, the Note 8 stands at almost a centimeter (0.39 in) taller, but it's not that wider.
Galaxy Note 8 vs iPhone 7 Plus vs Google Pixel XL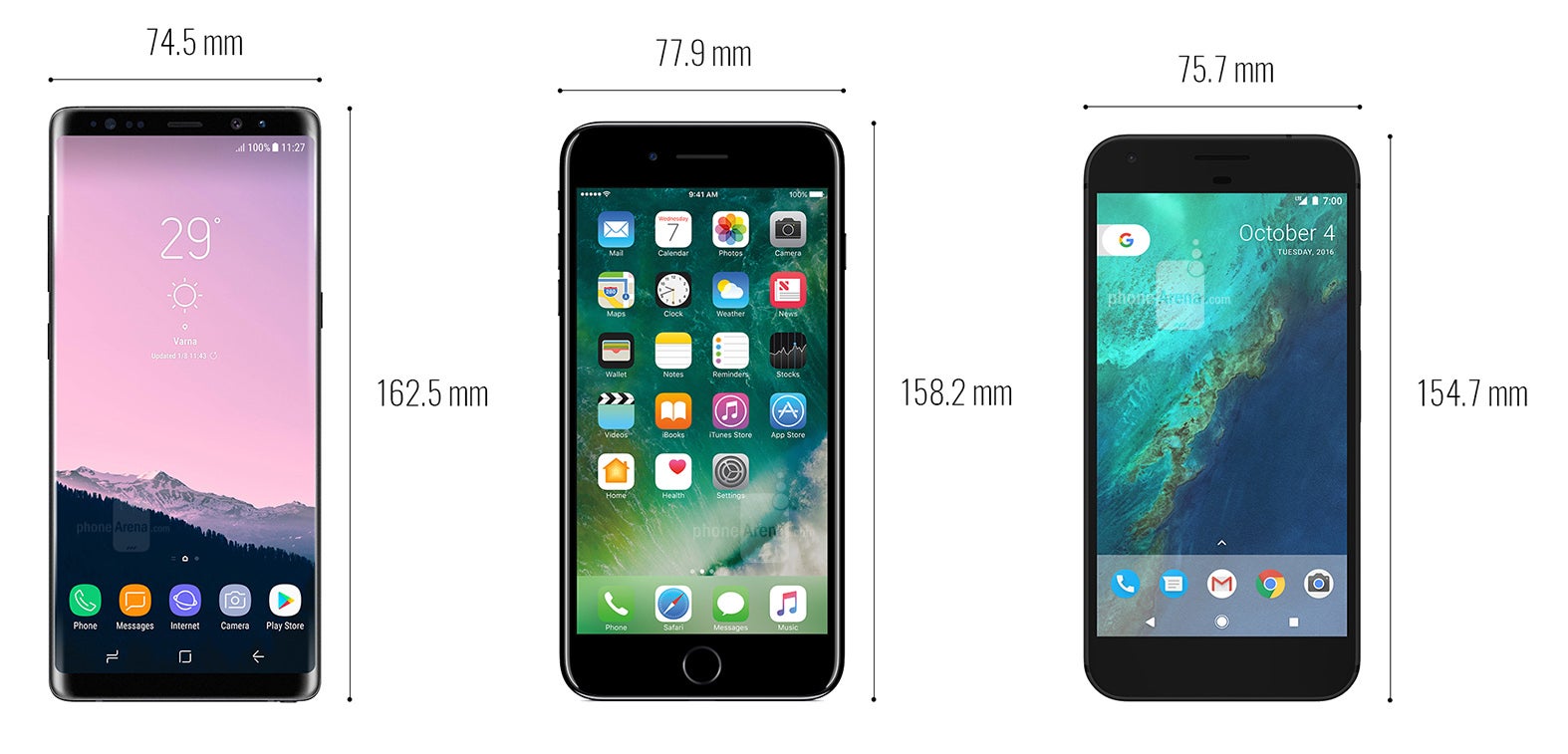 Oh wow, does the Note 8 look sleek or what? Anyway, it's just a tad taller and just a bit narrower than the 7 Plus, but just look at it! The Pixel XL, being very similar to the iPhone 7 Plus in terms of both size and screen-to-body ratio also feels,
like
, so 2016 when compared to the Note 8... man!
And here's one of the Galaxy Note 8 posing with the S-Pen: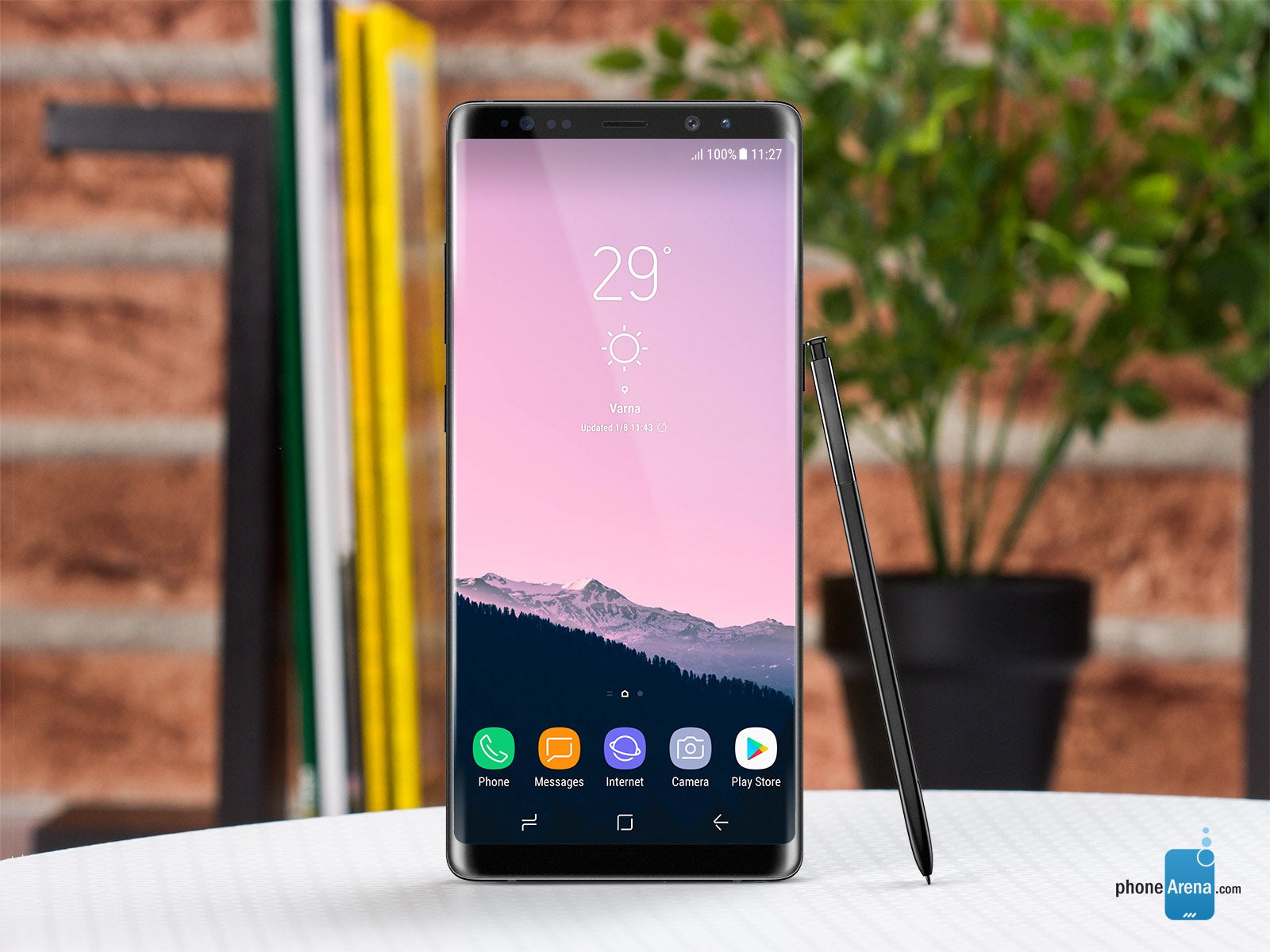 So, are you excited for the Galaxy Note 8? We bet many of you who were left disappointed by last year's Note 7, and can't get the Note 7 Fan Edition in their home country, are itching for an awesome new entry in Samsung's Galaxy Note series. And the Note 8 is definitely shaping up as a great addition to the phablet family!
The placement of that fingerprint sensor, on the other hand, will surely turn some people off. Are you one of them? Tell us in the comments below!
Note: the dimensions used in this size comparison are based on CAD blueprints of the Galaxy Note 8.
Even more Note 8 goodness:
sources: Evan Blass (
@evleaks
), CAD blueprints