Note 10+ beats the iPhone XS Max in machine drop test
13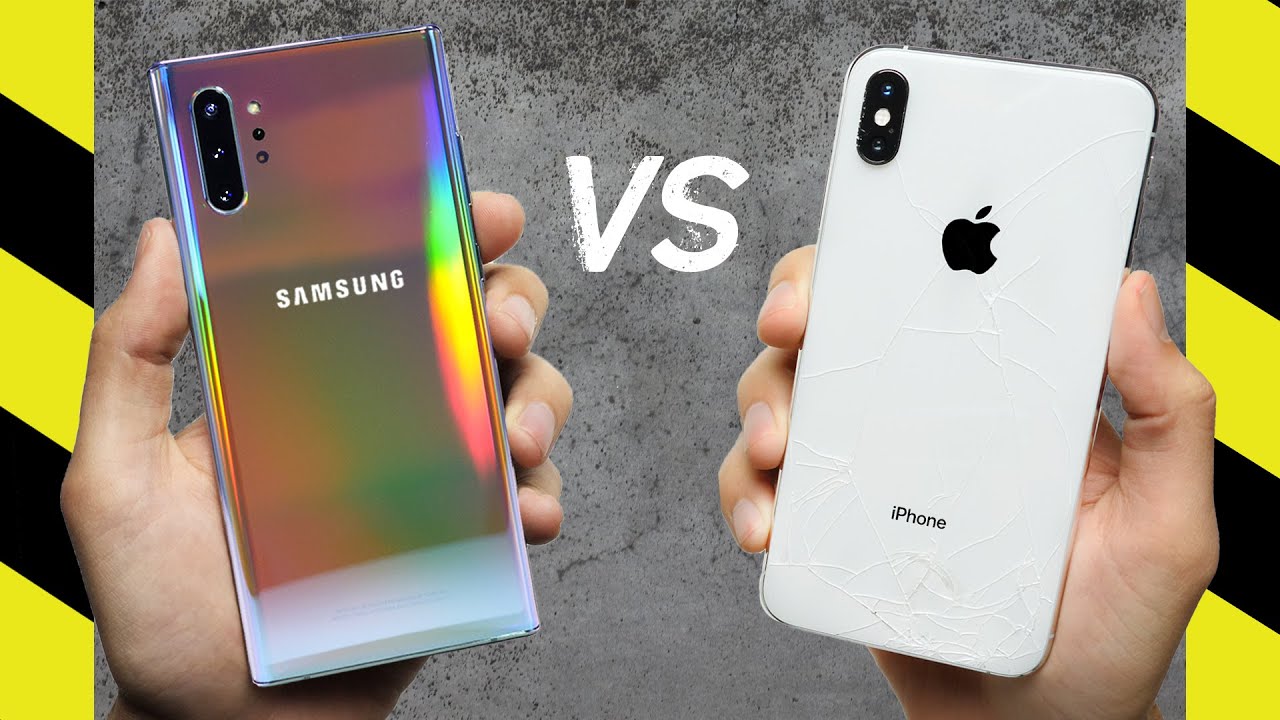 Clad entirely in the latest and toughest Gorilla Glass 6 edition, the new
Galaxy Note 10+
should be able to withstand the most honest drops from pocket heights even on rough surface but is that indeed the case?
We'll spare you the suspense - when the Note 10+ gets machine-dropped next to the
iPhone XS Max
which also uses a similar form of toughened glass for its back and front, it survived with flying colors and continued working afterwards. That much couldn't be said for the S10+, for instance, whose finger scanner refused to work and it got beat by the same XS Max after the drops, so there is progress.
In defense of the S10+ (but not of Samsung), the phone has
Gorilla Glass 6
protection only at the front, and not the rear housing, so the Note 10+ now has a definitive advantage in that regard.
While the Note 10+ still cracked more than the XS Max when dropped on its back, the weight balance prevents it from plopping face down in other tests, and it retained its frontal look and display functionality better than the iPhone, so it won the overall machine drop test rounds.
Lets' not forget that the Note 10+ has a
pre-installed factory screen protector
, as flimsy as it might seem, but it has been removed beforehand and the screen still held up better than the iPhone. Samsung has apparently defended the display better than Apple from the get-go and still we wouldn't advise carrying without a
case on
, as these puppies' prices are not for the faint of heart.
Recommended Stories