Galaxy Nexus benchmarked with possible OMAP4470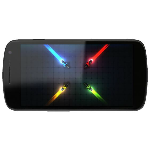 This one is certainly far from confirmed, but it seems that there is a new model of Galaxy Nexus being tested in the wild which may have a fancy new updated CPU. At least, that's what some new benchmarks would have you believe.
This could mean that there is an updated model of Galaxy Nexus getting ready to drop. If the benchmarks can be believed, the new GPU boosts performance quite a bit as well.