Samsung Galaxy Fold supports Verizon and Sprint's CDMA and LTE bands
4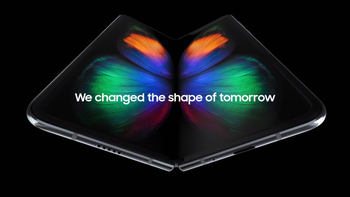 AT&T and T-Mobile have both been taking pre-orders for the
Samsung Galaxy Fold
. We would imagine that some Verizon and Sprint subscribers are a bit jealous. Some might have even opened accounts with AT&T and T-Mobile just so they could buy the first foldable from a major manufacturer. While evidence discovered last month
suggests that Verizon and Sprint will eventually offer the Galaxy Fold
, the truth is that the phone as configured right now will run on Verizon and Sprint.
According to a chart printed by the FCC
(via
Droid-Life
), the SM-F900U will work on both Verizon and Sprint's LTE and CDMA bands (in addition to T-Mobile and AT&T's bands, of course). Even if T-Mobile and AT&T won't allow their carrier specific
Galaxy Fold
models to work on other carriers, both of these providers will eventually allow you to unlock a device as long as you're willing to jump through some hoops. For example, on AT&T, the Galaxy Fold you own must have been purchased with an installment plan that has been paid off. You also must be an AT&T subscriber for at least 60 days, and your AT&T account must not be past due or have any unpaid balances. After you submit a request to unlock your device, it will take as long as 48 hours to get a response to your request from AT&T.
T-Mobile has similar requirements. A device you are requesting to be unlocked must be completely paid off if purchased using an installment plan, and must have been connected to the T-Mobile network for at least 40 days. If the phone is associated with a service contract plan, at least 18 consecutive payments must have been made. In other words, neither carrier will make it easy to buy a Galaxy Fold and use it on Verizon or Sprint. By the time either carrier lets you unlock the Galaxy Fold, an unlocked version might be already available in the U.S.