Uncovered evidence shows Samsung Galaxy Fold will be available from Verizon, Sprint and others
5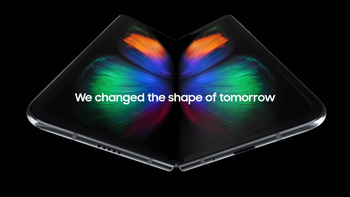 Back on February 20th, when the
Samsung Galaxy Fold
was unveiled, the company said to expect the foldable device to launch during the second quarter via AT&T and Sprint. But
according to a report by XDA
, one of their recognized developers discovered professional firmware called "combination firmware" that is used to fix bricked or bugged hardware. And this firmware happens to be for the Galaxy Fold.
The "combination firmware" can confirm the chipset inside a phone, and it can also contain carrier folders revealing which wireless providers a phone will be able to support. In the firmware for the Galaxy Fold are folders for all four major U.S. carriers. The folders for Verizon, T-Mobile and AT&T contain carrier apps. For example, the apps found in Verizon's folder include "AdvancedCalling" and "HuxExtension." The former helps support voice and video over LTE and voice over Wi-Fi. The latter is used on a tablet to setup a Verizon data plan.
XDA was also able to find a file that when opened, reveals a Verizon Software Upgrade Assistant that attempts to run software designed to "help your Galaxy Fold (SM-F900U) communicate with your PC." This is a pretty strong sign that the Galaxy Fold will be available on more U.S. carriers than just AT&T and T-Mobile.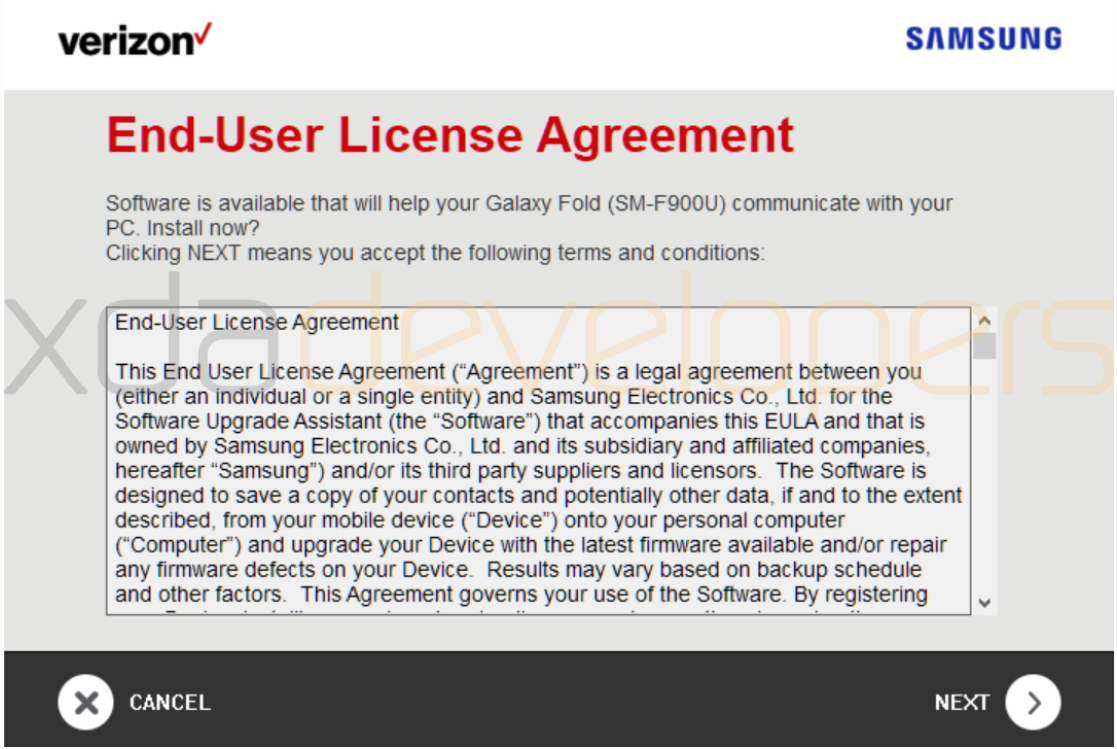 Computer file generated this image, evidence that the Galaxy Fold is coming to Verizon
Further detective work using Samsung's FOTA (Firmware Over The Air) server indicated that Samsung was developing versions of the Galaxy Fold for "AT&T, Boost Mobile, Sprint, T-Mobile, Virgin Mobile, Verizon Wireless, Xfinity Mobile and U.S. unbranded." However, build dates discovered with this information show that the last time Samsung worked on the firmware for the U.S. Cellular and Xfinity Mobile units was back in October, which means that those models might have been 86'd.
So if you started making plans to shell out the $1,980 for the Galaxy Fold and were afraid of having to go through the hassle of changing carriers, don't panic. You might not have to switch at all.