GTA V iFruit app finally comes to Android if you want to train Chop
10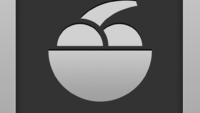 Grand Theft Auto V was released exactly six weeks ago as of tomorrow. The companion
iFruit
app was released for iOS the day before GTA V hit the market, although the early days of iFruit were plagued with
connection issues
because of the insane popularity of GTA V. There was an Android version of iFruit promised, but the news faded until today when Rockstar finally released iFruit into Google Play.
Given how many gaming hours have already been put into GTA V, the usefulness of iFruit may be diminished at this point, but it can still be an interesting app, especially if you have cars that need work. The main features of iFruit are in training your dog Chop and customizing your cars. The Chop mini games help you to make Chop easier to command in-game, and Chop will also help you find hidden packages.
The Los Santos Customs section of the app lets you customize the cars in your garage for each of the three main characters, plus your GTA Online characters as well. You can't use it to purchase new cars, but you can customize the paint, window tints, smoke colors, wheels, hoods and spoilers; or, upgrade your engine, brakes, exhaust, suspension, and accessorize with new lights, horns, tires and body armor. Put in your order and the changes will be waiting in your garage the next time you boot up GTA V.
iFruit also has access to other fun things like LifeInvader. If you want to give it a try, you'll need Android 3.0 or higher (aka 4.0 or higher, because really who is using Honeycomb?)