GTA V companion app iFruit having issues, Rockstar working on a fix
7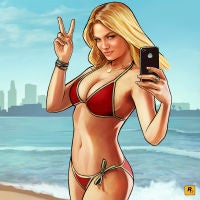 The massive popularity of Grand Theft Auto V can't be denied. The early estimates say that the game has earned $800 million in its first 24 hours on the market, and given how many people have been playing the game it should be somewhat understandable that the companion iFruit app and the Rockstar Games Social Club have been having some issues.
If you've been playing GTA V, you may have run into errors after taking pictures with your smartphone in the game (with Franklin's pseudo-Galaxy S III, Michael's pseudo-iPhone, or Trevor's pseudo-Windows Phone). Or, on your own iOS device (since the Android and WP apps aren't out yet), you may have been having troubles logging in to the
iFruit companion app
.
Rockstar has acknowledged the issues, and has already implemented some fixes for the problems, but it is still working on a full fix for the iFruit login errors that users have been experiencing. No word on when to expect those fixes so you can get back to training Chop.