GTA V gets two companion apps, including 'iFruit' for car customization and doggy training
24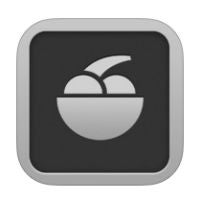 Sorry that we didn't post this story earlier, but we were a bit busy playing GTA V (and frankly, we're going right back to it after finishing this post). Today was the big launch day for Grand Theft Auto 5, the newest, biggest, and most ambitious GTA game yet from Rockstar North. And, the game is so big that it can't live just on consoles, it needs two companion apps to go along with it.
The first app is pretty basic, and you can guess what it is from the name. It is called Grand Theft Auto V: The Manual. As you would expect, it is the full 100-page manual for the game, digitized and available for your perusal on a phone or tablet. The other app is the true companion to the game, and it is called iFruit. iFruit is of course the name that GTA has used as a parody of the iPhone, and now it is the name of its own app. Of course, Rockstar couldn't help but give the app description the GTA twist, as it reads:
How would we survive without apps? Apps can transform your mobile device into essential tools like a harmonica, disco ball or convincing moustache. Somewhere out there is the perfect storm of touchscreen technology to fix everything that's wrong with your life. And maybe all you're missing is the iFruit app. Maybe not. At least you'll have something to keep you entertained while your significant other prattles on endlessly about their day.
The iFruit app contains news about GTA V, integration with the Rockstar Social Club as well as GTA V's Facebook parody called LifeInvader, and the two most important pieces: dog training and car customization. iFruit will let help you to train Chop, your pet Rottweiler. If you train Chop properly in the app, it will be reflected in your full GTA V game making Chop happier, more responsive to commands, able to take commands like sit, beg, and shake. You can also train Chop to sniff out hidden items when you take him for a walk in the game, and you can earn custom collars.
The Los Santos Customs part of the app promises to let you create your ultimate vehicle in GTA V. This includes custom license plates, paint jobs, window tints, smoke colors, wheels, hoods and spoilers. You can also upgrade your engine, brakes, exhaust, suspension, and accessorize with new lights, horns, tires and body armor. All changes will be waiting for you in your garage the next time you load up GTA V.
The downside right now is that the apps can only be found on iOS, although Rockstar is promising Android and Windows Phone versions of both apps soon.
Download: Grand Theft Auto V: The Manual (
iOS
)