GTA: San Andreas has arrived at iTunes
19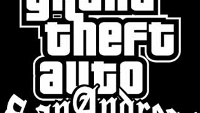 Grand Theft Auto is one of the most popular and controversial game franchises ever released and surely needs no introduction. The GTA series is not only famous for the unmatched level of freedom it offers, but also for the many legal and moral disputes between the fans of the game and its moral critics. Well, this hasn't stopped Rockstar Games, the developer of the series, to reissue many of the older games, such as GTA III and GTA: Vice City, for mobile platforms, but GTA: San Andreas remains one of the most popular and well-accepted titles and its rerelease for mobile platforms has been highly anticipated.
Well, the wait might be over, because it looks like the game has just arrived at iTunes. Unfortunately, the game might not yet be available across all stores right now, but it should be soon. Meanwhile, it is believed that the Android version of the game will also arrive in the Google Play store promptly. According to Rockstar Games selected Windows Phone and Amazon Kindle devices will get the game in the near future as well.
The iOS version of Grand Theft Auto: San Andreas will feature remastered graphics and will include dynamic and detailed shadows (available only on iPhone 5 and above), greater draw distance, enhanced colors and models, allegedly making it the best looking version of the game for any platform. Apart from the tweaked graphics, the game will feature several different input methods, new touch controls that will become visible only when you need them, and reworked checkpoint system. GTA: SA will also support all Made-for-iOS physical controllers and just like in its PC sibling, the iOS version of the game will allow its users to create a custom radio and listen to it while playing the game.
source:
Rockstar Games
via
PocketGamer