Full specs revealed for Microsoft Lumia 550, 750 and 850
39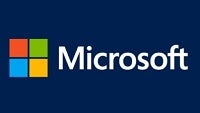 The Lumia smartphone range is one of the key aspects that Microsoft inherited from Nokia's mobile department
after the acquisition
back in September 2013. With a strong brand identity, the Lumia is something that Redmond can look to build upon, and as we continue to wait for the flagship that CEO Satya Nadella
has been promising
, a new specs leak has given us the details on the Lumia 550, 750 and 850.
A bit like how HTC used to bamboozle consumers with assorted devices released at seemingly random times, Microsoft has been guilty of lacking release structure. This is something that Nadella et al will be looking to resolve later on this year, and the roll-out of the Lumia 550, 750 and 850 may signify this new era.
If you're not looking for a mid-level Windows handset, then this particular revelation probably won't grab your attention. But as we've come to expect from the Lumia, these devices pack reasonably solid camera tech, and if you're not in the market for the
Lumia 940
(or
Lumia 950
, as the case may be), then this trio may pique your interest.
The specs appear to have been sourced through internal documents. Each device includes a 5-inch display of varying resolutions, a microSD slot, and HSPA, so no 4G unfortunately.
The Lumia 550 offers a 540 x 960 display allied to a Qualcomm Snapdragon 210 chip, 1 GB of RAM and 8 GB of storage space. There's a 5-megapixel AF camera with LED flash, and a 2-megapixel front-facing shooter for selfies. Elsewhere, you get Bluetooth 4.0, a 1905 mAh battery, and sensors including GPS, an accelerometer, and proximity sensor.
The Lumia 750 is the next in line, adding a 1.2 GHz Snapdragon 410 instead of the 210. It too bundles 1-gig of RAM and 8 GB of real estate, but the display is an HD offering at 720 x 1280. The rear snapper is an 8-megapixel affair with Carl Zeiss optics, LED flash and auto-focus, throwing 1080p video into the bargain. The front camera is also superior to that of the 550, with a 5-megapixel resolution.
You get the same sensors as with the Lumia 550, along with luminosity sensor and LED notification light, and there's also a larger, 2650 mAh battery to keep things ticking over.
Finally, the Lumia 850 rolls with the Snapdragon 410 as well, but with a higher maximum clock speed of 1.4 GHz. There's 1 GB of RAM as well, and a more substantial 16 GB of storage that can, as with the others, be boosted by means of a microSD card. The 768 x 1280 display offers a slightly higher pixel density to that of the Lumia 750, and the 10-megapixel main PureView camera is accompanied by a 5-megapixel effort on the front.
The sensors and battery capacity of the 850 are identical to that of the 750, and so aside from the processor clock speed and doubled-up storage, the only real improvement is in the PureView camera.
Unfortunately, there are no pics to drool over as yet, but given that these devices look very similar on paper, there's a good chance that their designs will be near enough identical.
There's no question that a more uniformed line-up would benefit Microsoft and the progression of its mobile platform, but with 1 GB of RAM throughout, these devices aren't going to raise the pulses of high-end fans. Let's hope that this enigmatic flagship rears its head sooner rather than later, and when it does, that it doesn't let us down.