Fuhu showcases an insane, 65-inch Android tablet with a 4K display, a Tegra X1 processor, and 4GB of RAM
19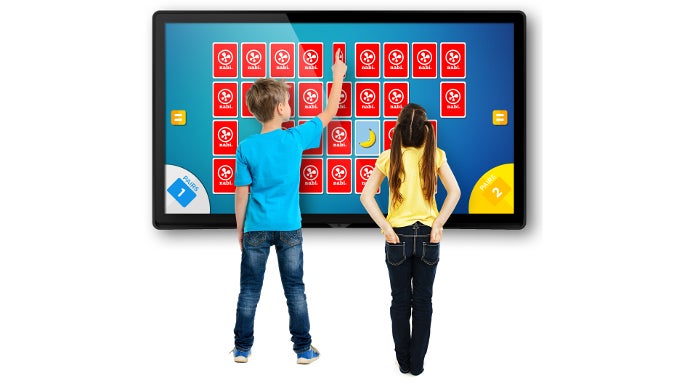 If you thought that Samsung's 12.2-inch Galaxy Note Pro tablet was enormous (and trust us, it is), then Fuhu's new line of Android tablets will come across as downright nuts.
Showcased at CES 2015, the California-based company's new slates start out at the imposing 32 inches, all the way up to the massive 65 inches, with 43- and 55-inch models in the middle. And we're not talking about one of those massive, but generally under-powered, touch-enabled slabs you see in game rooms (or a museum), but instead a full-fledged powerhouses.
Indeed, even the two smaller versions (32'' and 43'') come with 1080 x 1920 resolution displays, Nvidia's mighty Tegra K1 processor, 2GB of RAM, a 2-megapixel camera for video-conferencing, and connectivity options such as an HDMI slot (so IPTV), Bluetooth, Wi-Fi, and NFC. The larger models, however, are even more impressive, and will rock the even more powerful, octa-core Nvidia Tegra X1 chips with a 256-core Maxwell GPU, plus more than generous 4GB of RAM. But that's not all – the 55-inch and 65-inch also come with 4K resolution displays. Hook up a controller, or a mouse-and-keyboard combo, and you've got yourself a full-fledged Android experience on a monumentally large, TV-ready screen. Pretty cool if you've got a relatively large pile of cash laying around.
Yeah, that's right – these won't come cheap, and that's not surprising. The 55-inch model costs $2,499, while the 65-in giant will go for $4,000. Prices for the smaller models remain unclear.