Front, back, or side: Where does the fingerprint scanner belong? (poll results)
29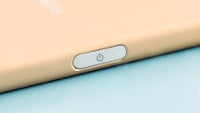 Just two years ago, a fingerprint scanner on your smartphone would have been a unique selling point. Today, it's increasingly becoming just another part of the package — at least so long as it's a high-end one. Given enough time, these will likely be present even with lower-end models. And because of that, it's important that, as a community, we come to an agreement as to its optimal placement. If there is one.
As it turns out, it's down to personal preference. That, at least, is what the results of
our Monday survey
, which attracted over 2,100 votes, suggests. Of those, 39.69% prefer having the fingerprint scanner located at the front, while 40.16% would rather have it on the side. This parity is striking, and suggests that we'll likely never reach a consensus. Finally, the remaining 20.16% of voters would prefer to have the scanner mounted on the rear, alike to the Nexues 6P.
Quite frankly, if we were to bet on this one, we'd say that scanners integrated with the side of smartphones are likely to grow in popularity, given how underrepresented that particular solution is (just Sony's Xperia Z5 family comes to mind). It seems reasonable to assume that as more and more makers decide to test this one out, its popularity will grow.