Front, back, or side: Where does the fingerprint scanner belong?
50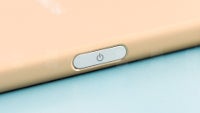 While it was Motorola, not Apple, that was first to market with a fingerprint scanner on a
modern
device (the
Atrix 4G
), it's hard to argue against Cupertino's subsequent success with Touch ID, and the proliferation of the category since. In the time since the iPhone 5 debuted said tech, the market has grown ever more saturated with phones packing a scanner, some of them offering a novel approach.
Today, you can get a scanner embedded into the rear panel, one nestled on the bottom front bezel, and as of fairly recently — on the side, where your power key would usually go. All of these placements offer distinct advantages and disadvantages, and it's madness trying to objectively rank them, but that doesn't mean people won't have preferences. For one, we all use marginally (or vastly) differing grips with our devices, and that changes a whole lot.
So if you were to pick the placement of the fingerprint scanner, would you go front, side, or rear? Vote now to settle the debate!