French hacker creates fake Android apps, steals over $600,000
30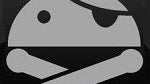 By stealing tiny amounts of money from over 17,000 users, a 20-year-old in northern France accumulated about €500,000 (roughly $653,000 or £405,000) since 2011. Working out of the basement of his parent's home, he would create fake apps mimicking legitimate applications and would attract downloads by making them free.
Once installed, the app would send a text message to a premium-rate number he set up and collect small sums of money. The virus would also send him log on IDs and passwords to gaming and gambling sites.
Once arrested, he admitted his crimes and told authorities he was not motivated by greed. Rather, he said he simply loves computers and wants to be a software developer. He has no formal training or education but is reported to be quite smart. Of course, given he let these scam apps go on for a year and the amount of money collected during that time, it is quite difficult to accept that money was not a factor.
source:
BBC
Recommended Stories