French authorities seize an HTC One S smartphone from HTC blog
10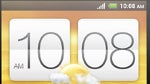 Thanks to a law suit against an HTC blog named HTC-Hub, an HTC One S unit used in an unboxing video by the site has been
seized by French authorities
. Legal action was filed by HTC France against the blog for releasing the unboxing video. The phone itself was purchased by HTC-Hub from a confidential source.
While usually a manufacturer might send out review units to blogs well before the actual launch date, these units
come with an embargo agreement
meaning that the blog promises not to print any information about the device until a specific date provided by the manufacturer, in this case HTC. According to HTC-Hub, two weeks after MWC it inquired to HTC's PR firm Hopscotch about receiving review units for the HTC One series. According to the site, HTC-Hub was told by Hopscotch that HTC would not be sending out demo units for any of the HTC One handsets in France until the launch next week. So HTC-Hub took matters into their own hands and purchased an HTC One S from a confidential source. However, since they did not get this unit from HTC's PR firm, there was no embargo that the blog had to follow, making them free to immediately post the unboxing video. Or so they thought.
This somehow harkens back to
Apple's battle with Gizmodo
for the return of the Apple iPhone 4 unit that was
allegedly picked up on the floor of a bar
. In this case, it sounds like HTC France might have been unaware with how HTC-Hub received its HTC One S and
thought that it was an embargoed unit
. Who is right and who is wrong is up to the court to decide but it is obvious that HTC-Hub feels like it was stabbed in the back by the Taiwan based manufacturer. Despite all this, the site still posted some favorable words about HTC products saying that the problem is the company's French representatives and that a solution will be found.
source:
HTCHub
(translated) via
AndroidandMe
Recommended Stories