Foxconn close to inking deal to build iPhones in India
9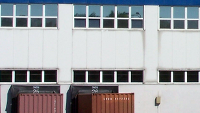 Contract manufacturer Foxconn is said to be on the verge of signing a deal that will allow it to manufacture the Apple iPhone in India. The $10 billion facility will be located in Maharashtra on a 1,200 acre plot. It was last year around this time that
rumors started about Foxconn opening a factory in the country
.
Foxconn should have the plant operational about 18 months after all of the paperwork has been signed. Ironically, at the same time Foxconn is starting the process to build brand new iPhones for the Indian market,
Apple is seeking government approval to import refurbished iPhone models into India
to offer as a low-priced alternative to Indian smartphone buyers. While India is the third largest smartphone market after China and the U.S., per capita income is only $1500. 70% of smartphones purchased in the market last year were priced at under $150.
Apple is doing well in India. Despite a fiscal second quarter that resulted in Apple's first ever year-over-year decline in sales, the company increased iPhone sales in the country by a healthy 56%, led by the $300
Apple iPhone 5s
. CEO Tim Cook says that the market still hold great potential for the company with a huge population under 25, and with the early days of 4G LTE in the region.
Apple is also considering opening Apple Stores in India. Past laws required single-brand retailers to have at least 30% of its inventory sourced from domestic suppliers. That law prevented Apple from opening its retail locations in the region. But those rules are not being strictly applied by the government right now, giving Apple an opportunity to open its stores in the market. The stores would be a way to promote the Apple iPhone in India.
source:
EconomicTimes
via
AppleInsider
Recommended Stories