Four new Simple Connect pre-paid plans now available from U.S. Cellular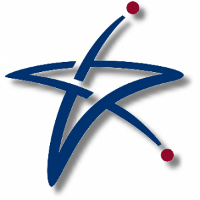 U.S. Cellular has announced four new plans for its Simple Connect pre-paid service. Starting at $30 a month for those sporting a basic phone, this plan comes with 500 minutes of voice, and unlimited texts. For those rockin' a smartphone, U.S. Cellular's pre-paid offerings start with a plan priced at $35 a month. For that money, you get unlimited talk and text, and 500MB of high-speed data. Go over that cap and your data sped is throttled to 1X. You see, there are no overage fees with the carrier's Simple Connect Plans.
If you're willing to go to $45 a month, you will have unlimited talk and text and 2GB of high-speed data. $60 a month gets you unlimited talk, text and 5GB of high-speed data. And if you spend $50 toward your pre-paid plan in advance, U.S. Cellular will double your money by giving you an additional $50 in credit by subtracting $5 off your bill over 10 months. If you're not sure how much data you need, there is a monthly data calculator on U.S. Cellular's website.
The nation's fifth largest carrier has a wide selection of handsets including the latest iPhone models, the Samsung Galaxy S6, and more. You can buy any of them without having to lock yourself into a two-year pact. If you are within the carrier's coverage area, and you're interested in U.S. Cellular's pre-paid plan, click on the sourcelink.
source:
U.S.Cellular
via
AndroidGuys