Former Soviet defense agency to debut new dual screen smartphone
10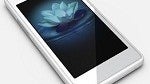 Tipping into the highly competitive mobile phone market is a daunting task, even for established manufacturers. That is why for many folks in western markets, it seems especially strange to think of an Android smartphone emerging from Russia as holding any potential at all. Indeed, "Russian" and "electronics" are not two words often (if ever) seen together in the consumer space.
Yota Devices, based in Moscow, is determined to change that perception. Since May, and with a budget of about $25 million, a group of engineers have been setting the stage to do just that and it looks like we will finally see the fruits of that labor at the Mobile World Congress in Barcelona next February. This is the same Yota that boasted to do the same thing a couple years ago and the head of the Russian defense conglomerate, Rostekhnologii,
presented then Russian President Dimitry Medvedev with a mock-up of the device
. Rostekhnologii is part owner of Yota's parent company.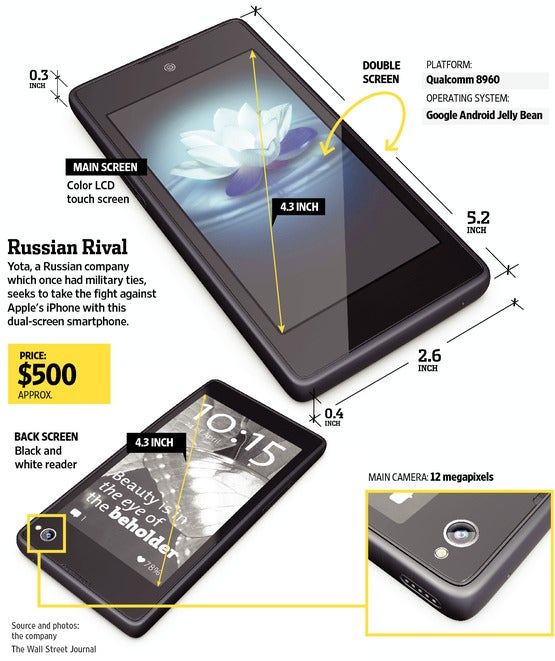 The device from Yota does not have a name yet, we will see it at the Mobile World Congress in February.
For whatever reason, that time came and went. This time around, things look more promising. This handset, which does not yet have a name, will go on sale in Russia next summer, following MWC, and then be released in additional markets in the fourth quarter 2013 with "global" carriers.
In a segment where branding is as important as specifications, what could Yota possibly do to differentiate itself from the masses in the Android ecosystem? Well, let us start with the basics, on board will be Android 4.1 Jelly Bean, a Qualcomm 8960 processor of unspecified configuration, a
12MP camera
, a 4.3-inch main LCD screen, and a
4.3-inch black and white e-paper back screen
using a first-of-its-kind rounded glass panel from Corning.
What is also interesting is that the screens will only be "partially" touch sensitive. That will stem from a new idea over the user experience which we look forward to learning more about. On the e-paper display, you will be able to set certain notifications which can still display the last image even after the phone runs out of power.
Yota, in addition to selling WiMAX modems, is also a network operator in Russia and the carrier has been busy rolling out 4G LTE which also serves customers of Russia's largest carriers, like MTS. However, with a new device like this, and a planned new user experience, Yota will need to heavily market this new design and its features.
Dual-screen phones are not new, but they have had limited success. Obviously, one of the primary concerns for a device like this will be battery performance feeding two large screens. However, e-paper displays are known to be very power efficient. In addition, E Ink Corporation worked with Yota to develop the e-reader and integrate the functionality with the rest of the phone.
We are looking forward to seeing this device on display at the Mobile World Congress in February.
source:
The Wall Street Journal
Recommended Stories