For hourly workers, payday can be any day thanks to the Activehours app, now available
8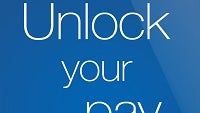 In the United States, more than 70 million people work and are paid on an hourly wage basis. It is not just the folks behind the counter at Starbucks or McDonald's. Most skilled labor is hourly too, construction workers, automotive workers, and a lot of medical workers are paid based on the number of hours they work.
For younger workers, new to the workforce, or part-time folks that are in school at the same time, wages tend to be lower, and if you have pressing expenses there are few issues that cause more stress than waiting for the paycheck.
Thing is, if you start a new job, in nearly all cases, you will get paid every other week, or twice-per-month (like the 1st and 15th of a month). That means you go at least two weeks before the first paycheck comes in. Not such an easy proposition if you don't have savings or a support system to help keep things afloat while you get into the cycle.
The problem and solution
If you've ever met anyone that used a payday loan service, or had the unfortunate experience yourself, then chances are things got stuck in a months-long-nearly-endless-cycle of paying back what amounted to exorbitant interest rates and fees. Or, if bounced a check or found yourself overdrawn, the bank fees are often more than the money you actually spent. If you are thinking there needs to be an alternative way, you are not alone.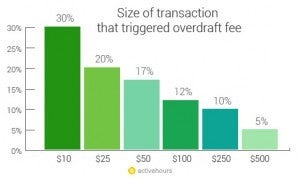 Overdraft fees are often caused by small transactions, and the fees can be more than double the dollar amount of the transaction itself
That is where Activehours comes in. Activehours is a mobile app based service that can help folks bridge the occasional gap between paychecks, by letting you get paid for hours worked within your current pay period. To use it, all you need to have is direct deposit into a bank account, be paid hourly, use computerized or online timesheets at your job, and be a working in the United States.
Activehours automatically calculates your wage using your gross pay, then accounts for taxes, social security, other deductions, and then builds a balance as you work. For example let's assume a net pay of $10 per-hour, after 16 hours worked, the Activehours app would show an available balance of $160. If you are finding yourself a little tapped before the next payday, you can use the app to "cash in" some of the hours you have already worked within that payperiod.
Activehours will deposit that money into your account usually the next business morning (if requested by 3:00pm Pacific the business day prior). When you get paid by your employer (via direct deposit), Activehours will withdraw that amount advanced to you automatically.
No fees, no interest, only tips
We know what you are thinking now, "How much does this money cost?" Well, when Activehours collects its "loan," it charges no fees and no interest. The model is supported by voluntary tips from users. You decide what you think is a fair fee. Think of it as a tip, and just like a tip, it is totally optional. If you are really strapped, you can elect to pay nothing.
To put that in perspective, let's say you needed $200. If you go to a payday lender, you would have to repay at least $235 by your next paycheck. That represents a 460% interest rate (APR). With Activehours, you repay $200. Then, if you can afford to tip a fee, you decide that that tip is. Either way, you save money, no late fees, no overdraft fees, and no interest payments.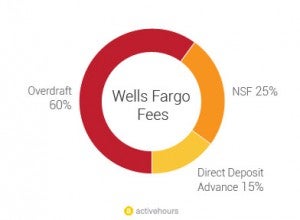 Since Activehours is free, you can save even compared to some banks' direct deposit advance fees
When we spoke with Activehours founder, Ram Palaniappan, he declined to say what the average tip was, wishing for it to remain an organic occurrence, and not create an artificial expectation of fees accompanying repayment, but users did indeed tip. What he also said was that the private beta his company has been running over the past year experienced explosive growth in requests to get invited to participate. One example he gave was from one retail location, where two employees were invited to use the service, the same day, Activehours received an additional 23 requests from that very location to take part. There is certainly a demand, and for millennials, using an app from a tech company is far more appealing than dealing with a bank.
Short term solution
Activehours is available for iOS and Android. Windows Phone is on the "to do" list, but there is no timeline for deployment yet. When you think about the fact that half of the hourly workers in the US are living paycheck-to-paycheck, a quick-fix mechanism like this is far more appealing than working through a bank, payday lender, or even asking a family member for some cash.
It is not intended to be a long-term financing solution, rather, this is meant to help when a little extra is needed for rent, get some groceries, or put gas in the car. Since it is all managed from your smartphone, you don't need to wait till you get home to a computer or use your employer's resources. Simply upload your time sheet and manage things from there.
Empowering
"I think this is an app that every hourly worker in the US should have," said Palaniappan. Given the nature of hourly work, where in some instances, hours can vary and thus affect paychecks greatly. The impact on one's ability to manage some of the finances can prove daunting. The ability to get an advance without having to pay what amounts to APRs in excess of 400% with payday lenders is nothing short of empowering.
There are no wage limits to use the service, so if you're a skilled laborer making a good hourly wage but contending with unexpected expenses, Activehours will work for you. If you are a young worker not raking in the dough and payday falls past the date an important bill is due (like maybe your mobile phone bill), Activehours will work for you too. There are no employer limitations either, Activehours has been serving employees from Apple to Walmart, AT&T to Whole Foods, in its beta for the past year.
The set-up is straight forward, but everything is verified, including your bank account (sorry, no pre-paid bank cards) and time sheet. You also have the option of sending in a pay stub to move things along. Your data is protected using 256 bit encryption and Activehours' servers are regularly audited.
The beta testing period is over, and Activehours is now open for anyone in the US to use. Just remember that it is available to people paid hourly, with direct deposit to a bank account, and a computer based time sheet. Ram Palaniappan said it best, "With Activehours, payday is any day."
See the source links below to download the app for your iOS or Android device.
source:
Activehours
(
Google Play
and
iTunes
)
Activehours Unlocks the $1 Trillion Held in Payday Cycle Limbo
48% of U.S. hourly workers live paycheck‐to‐paycheck; Activehours launches first mobile app to make payday any day
PALO ALTO, Calif. – May 21, 2014 – Today, Activehours launches a game--‐changing solution that lets the more than 75 million hourly workers in the U.S. unlock their pay. With the Activehours mobile app, available on iOS and Android devices, hourly workers can access their pay as soon as they earn it, without having to wait for payday.
"Every year, more than $1 trillion of hourly pay is held back for two weeks because of the way pay cycles work today. Yet, more than half of hourly workers in the U.S. live paycheck--‐ to--‐paycheck or borrow money to stay afloat," said Ram Palaniappan, Activehours founder. "It doesn't make sense to incur overdraft fees or take out payday loans when your workplace owes you money. If you work everyday, why can't you get your pay every day?"
Activehours is designed for any hourly worker, regardless of their employer. Activehours is already helping employees from more than 100 different companies in the U.S. get their pay early, including large retailers and banks as well as state and federal government workers.
Until Now, Consumers Have Been Burdened By an Unfair & Exploitative Financial System
A new survey by Google Consumers Surveys, commissioned by Activehours in April 2014 found that 56 percent of hourly workers had to borrow money between pay periods, and 37 percent have given up going to the doctor or dentist when they fell short of money before payday.
Other findings:
Struggling Millennials: 56 percent of U.S. hourly workers are living paycheck--‐to--‐ paycheck or borrowing money to stay afloat while two--‐thirds (67 percent) of hourly workers 25--‐35 are living paycheck--‐to--‐paycheck or borrowing money to stay afloat.
Something's Missing: 54 percent wish there were better alternatives to avoid bank overdraft fees.
Bills Bills Bills: 53 percent said bills due before payday are the greatest burden on their finances.
Waiting for Payday: 38 percent of respondents have had to give up or postpone gifts for birthdays or weddings and 25 percent had to give up or postpone Christmas while waiting on a payday, respectively.
Millions of Americans are finding themselves stuck in a vicious cycle of bank overdraft fees and payday lending. In addition to interest on short--‐term loans, late fees on bills, and fees on deposit advance services from banks, Americans paid another $31.3 billion in overdraft fees in 2013. Another disheartening statistic: Only one in seven payday loan borrowers can afford more than $400 needed to pay off the full amount of these lump--‐sum repayment loans by their next payday.
"I was exhausted trying to keep up with the endless payday loan merry--‐go--‐round. I'd get a loan intending to pay it off but couldn't, so I was slammed with fees and the stress of knowing that it would be due again in two weeks. The hole was getting deeper," said Stephen Prentice, IT support technician in Dallas, TX. " I stumbled upon Activehours at a time when I was struggling to pay rent, and I honestly thought it was too good to be true. I can borrow money based on my actual hours and they only ask me for a tip? No fees or huge interest rates? Now, with Activehours, I'm done with payday loans, I avoid bank fees and I'm on top of my bills."
New Era of Financial Empowerment
Workers upload their timesheet with the Activehours mobile app, and can withdraw what they have already earned to date, giving them the flexibility needed to avoid late fees on bills, buy groceries or take their significant other on a date. With no fees and no interest, users pay Activehours what they think is fair.
"Waiting for payday is very stressful in the first place and that pain is worse when workers find themselves with no choice but to use predatory services. We're taking consumers out of products they hate and are forced to pay for, and giving them a product they love and are voluntarily paying for," said Palaniappan. "Many financial products, unfortunately, were created to exploit consumers, even though the technology needed to put consumers first already exists. Activehours is changing that – we're putting power back in the hands of people."
To download the free Activehours app and unlock your pay, please visit: Google Play Store: https://play.google.com/store/apps/details?id=com.activehours iTunes Store: https://itunes.apple.com/us/app/activehours--‐unlock--‐your--‐ pay/id723815926?mt=8
Methodology
This survey was written by Activehours and conducted using Google Consumer Surveys, from April 2014. More than 500 U.S. hourly workers ages 18 and older responded.
About Activehours
Activehours is the new, faster way to get paid. Unlike the traditional two--‐week pay cycle, Activehours unlocks your pay by giving you the money you've already earned when you need it most --‐ any time, any day. With Activehours, you choose when to get paid for the hours you've already worked – finally giving you control over your finances. Founded in 2013, Activehours is driving consumer--‐empowered finance through mobile technology by breaking open the more than $1 trillion held up in America's pay cycle. For more information on Activehours or to download the app, please visit www.activehours.com.