The foldable Mate X is pending 5G certification, new release dates tipped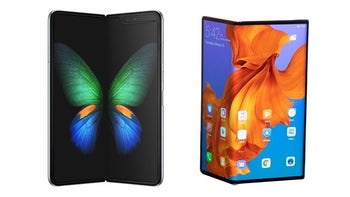 During the announcement of Huawei's newest phones in the Nova 5 series, the mobile department chief Huang Wei disclosed some news around the foldable
Mate X release
, too. It seems that the phone hasn't been delayed to test it further for the mishaps that
happened
with the Galaxy Fold preview units, but rather because it awaits 5G testing and "certification" which we'd wager to guess meaning a wait to see what happens with Huawei's
Google Services ban
.
The White House issued a stay on the ban until mid-August, allowing American companies to better prepare for breaking up ties with Huawei and betting on continued talks with China's trade negotiation team. According to Mr Wei:
I do not have a formal announcement date yet. But it will be within one to two months, and if it is early, it will be late next month, and if it is late, it will be early second half. Mate X is optimizing apps as a new product with flexible display, and is currently testing 5G.
That last claim seems to be another culprit behind the Mate X's delayed release. While the phone is equipped with the Balong 5000 modem of Huawei, the state of the 5G networks is such that requires further testing of the unique form factor. We'll see how the White House ban on working with Huawei pans out in mid-August but the company is growing leaps and bounds in its native China, so it will have at least something to compensate the market loss that the ban will inevitable bring about.
In any case, the Mate X should arrive by August 20, so not that much more to wait until we test its merits and pit it against the eventual
re-released
Samsung
Galaxy Fold
.